Summer is wrapping up, but there's still time to sneak in a few last minute adventures!
Also, the fun doesn't have to end- Fair Season is here and our Fall Bucket List is coming soon! Gotta love living in a state with lots of wonderful seasons.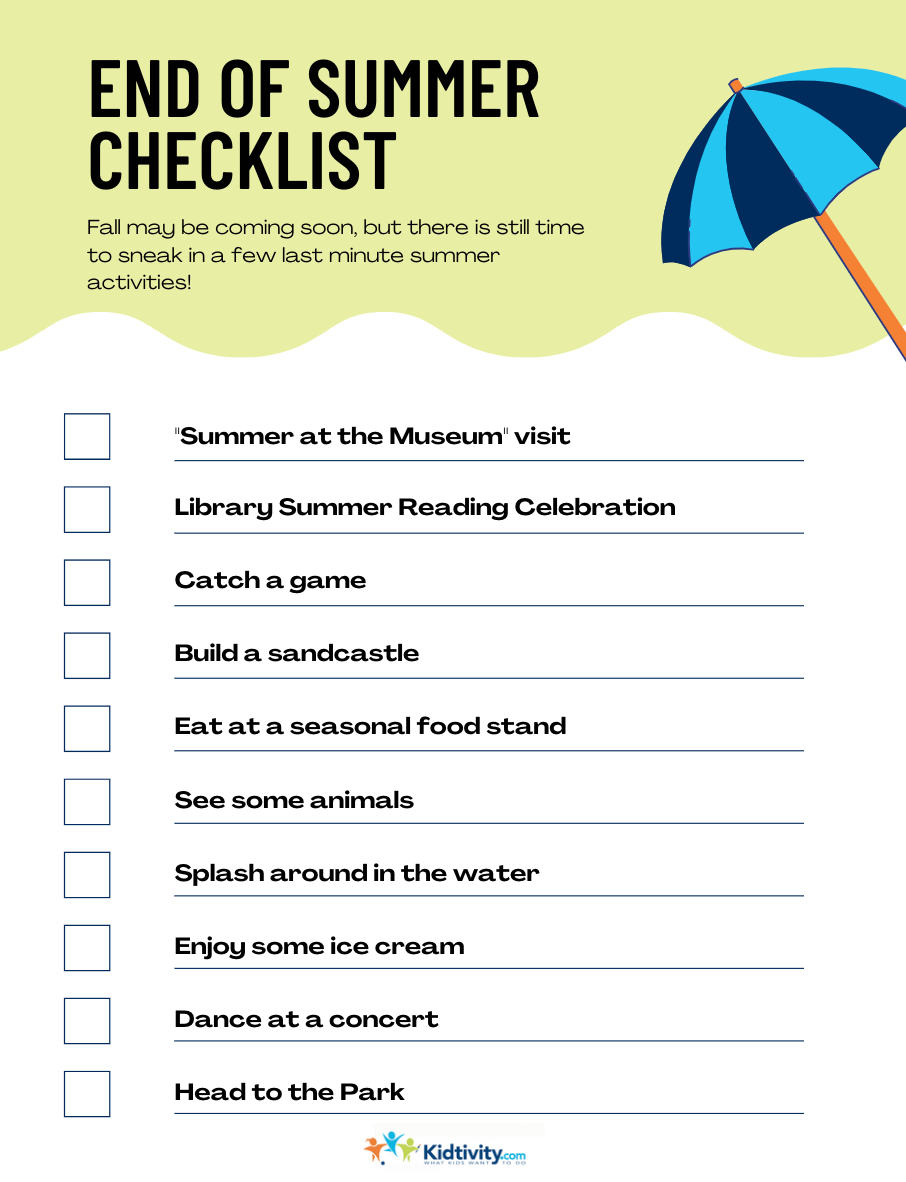 We've put together a checklist of fun things to do around Connecticut to soak up those last few summer days!
Before the hectic Back-to-School season hits, catch a baseball/soccer game, celebrate summer reading at your local library, or dance at one of the final summer concerts.
Spend some time outdoors building sandcastles, splashing around in the water, or playing at the park.
Seasonal food stands are still open, so grab a lobster roll and some ice cream to cool off during these final heat waves (Fall is almost here!)
Don't forget to visit some of our favorite museums while they are still free for kids with the 2023 Summer at the Museum Program!
Download your copy of the checklist here:
Alternatively, create your own here:

The 2023 Summer at the Museum Program has been incredible (we've had a blast playing our Bingo game!)
Stop by one a new museum or visit an old favorite while they are still offering free admission for kids.
Miss one? Don't despair! Check your local library for passes- many Connecticut libraries have tons of passes to local museums.


No matter what sport you're after, now is the time to catch a fun outdoor summer game before early school year bedtimes strike.
Yard Goats have a handful of games left- and we'll be giving away tickets soon!
Local teams, like the Bridgeport Barnums have a few remaining season games.
Hartford Athletic is offering some good family fun.