Anastasia is playing now at Palace Theater in Waterbury. We took a journey to the past, and what a journey it was! The cast worked in unison to truly take us back in time. The surrounding theater disappeared as they performed and made their characters come alive.

When the royal family was killed in Russia, rumors began to circle – one little girl might have survived! Anastasia was believed to be alive. But did she know that? Kyla Stone, the actress playing the part of anastasia, carried herself flawlessly on stage. She moved with grace and ease, and captured the heart of the crowd, especially my daughter, when she sang Journey to the Past. On the way home, my daughter said, "My favorite character was anastasia. Her voice was pretty."

And let's not forget about Dmitry, played by Sam McLellan. The audience fell in love with him, right along with Anastasia.

And of course we can't forget about the rest of the cast. They were phenomenal. They had us laughing and gasping throughout the show.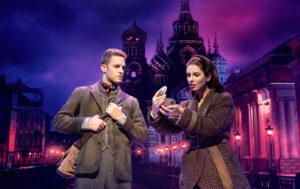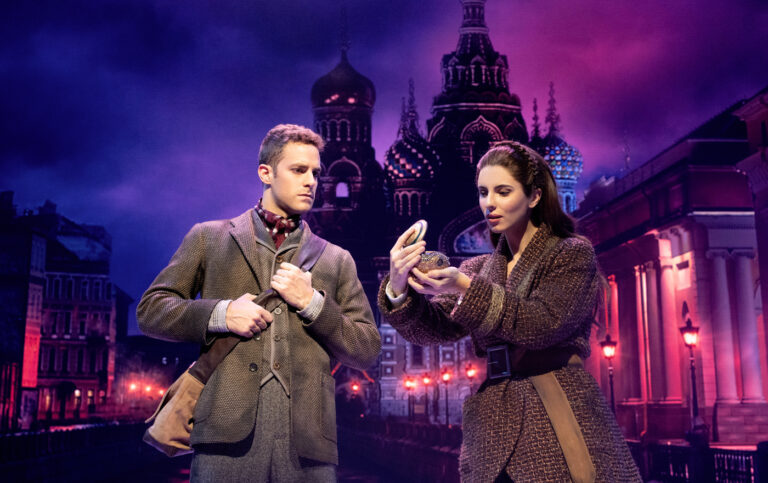 If you've never been to Palace Theater, the interior is one not easily forgotten. A towering white staircase greets you as you enter. Red velvet curtains line the sides of the stage. It's easy to assume that an old organ was once housed here, because the old pipes still line the upper walls by the box seats. My daughter commented, "There were lots of decorations. It's very beautiful."

I have been a long time fan of anastasia. I watched the animated movie growing up, and I remember always loving the blue gown anastasia wrote to the ballet. Imagine my surprise when Kyla came out on stage wearing a replica of the same gown! My daughter looked at me and said, "she looks like a princess!"

If you have kids who love a good princess story, dancing or dressing up for a night out, this play is a great opportunity!

There are still tickets available for their shows tonight and tomorrow!

https://kidtivity.com/event/anastasia-live-again-at-the-palace-theater/2021-10-20/