Have you heard the story of The Littlest Christmas Tree? It is a book written by local playwriter, actor and freelance director, Bert Bernardi. The story was then turned into a play and it's playing in Milford! Bernardi is the co-producer of Milford's theater company, Pantochino Productions, and his plays are performed around the country.
The story of the littlest Christmas tree is set in the North Pole, elves are running the show and Christmas trees are coming to life!
A small elf, Rolio, in the North Pole is tasked with picking out a Christmas tree for dear Saint Nick. Naturally, he wants to find the perfect one. Word spreads quickly around the North Pole forest and soon every tree in the land is searching him out to convince him why they'd be the best for Santa.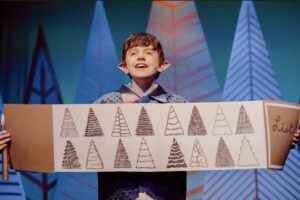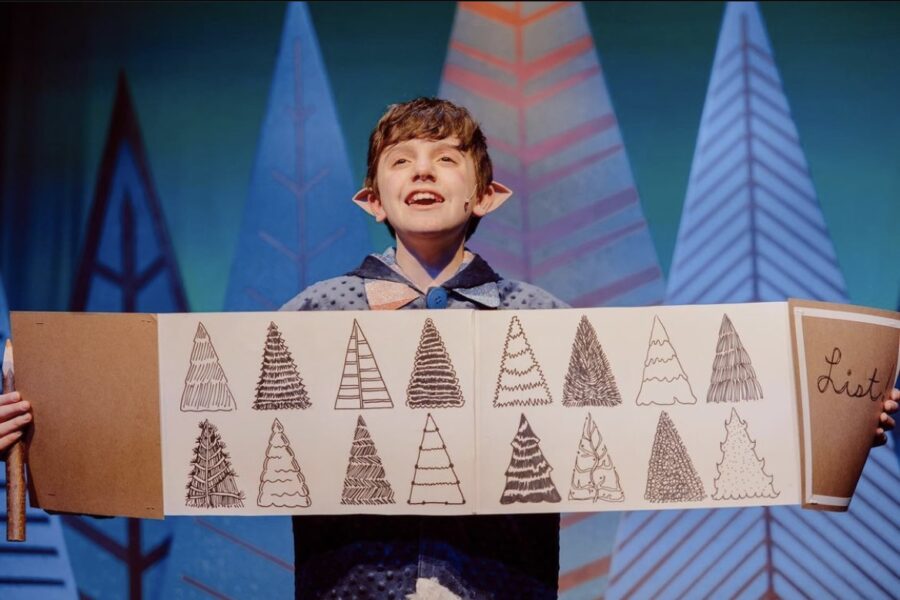 We have a groove blue spruce, a royal white fir and a scotch (Scottish) pine and Norway spruce who pay tribute to their home-lands, to name a few of the trees who grace the stage competing for the coveted spot. And of course we can't forget the trio or artificial trees. But who will win the heart of the elf making the choice? And who will Santa love most?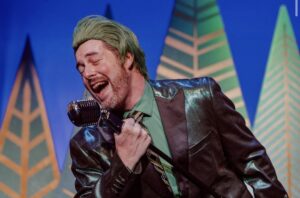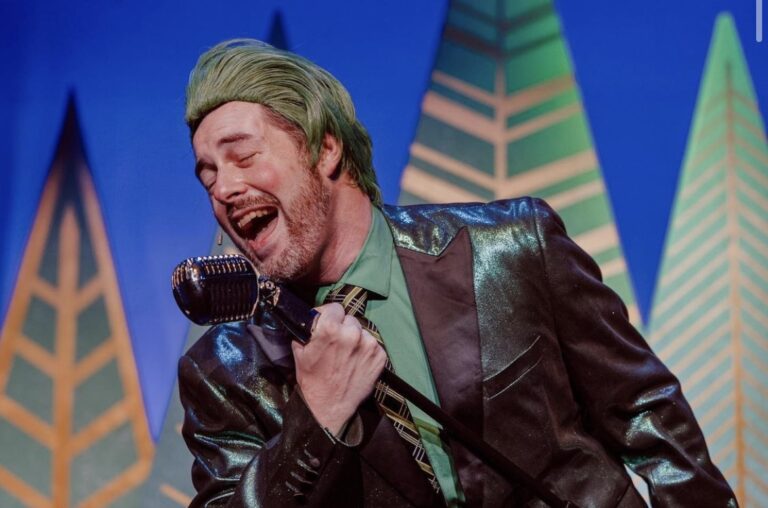 Come see The Littlest Christmas Tree and find out. Each character is sure to make you laugh and put a smile on your children's faces.
The theater is set cabaret style, so we had our own table, we're able to bring our own food, and ate while we watched. They also had a vending service available if we wanted to buy anything extra than what we brought with us. My girls and I had a front row table for the second day of the show, and they (and me!) enjoyed every minute of it.
Buy tickets here! You won't regret it.