Thanksgiving is over and the countdown to Christmas has begun! Does your family do a special countdown to the big day? We have quite a few countdowns over here. 
Growing up, all my brothers and I would have a tall white candle. We would put 24 dots on the candle, from bottom to top. Each morning at breakfast, we would burn off one dot – making the candle smaller and bringing us one step closer to Christmas! I loved burning the dots off each morning. My mom tells stories about how we'd all be rushing off to school, and forget to blow out of candles. She found herself scrambling around the kitchen, trying to blow the candle out before it burned off too many dots!
At my home now with my own kids, we have a few different ways to countdown to Christmas. We make construction paper chains and rip off one link each night before bed.
We also have a nativity advent calendar we hang on the wall. Every morning we add a new character from the nativity story.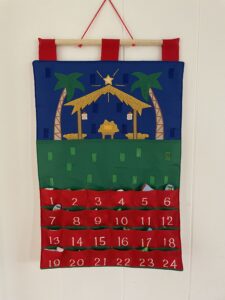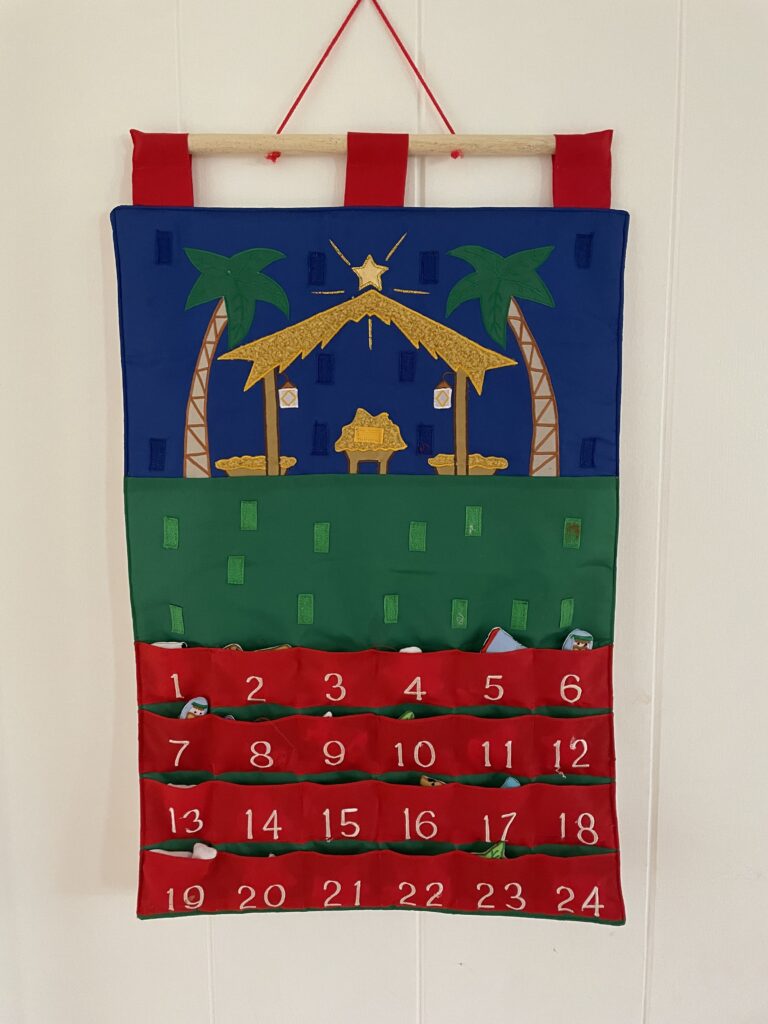 We also have a beautiful wood advent. There are 24 small doors to open. We open one each morning and inside there in an activity that we'll do as a family. Sometimes they're simple – sing a favorite Christmas song, read a new Christmas story, drink green milk, pajama day, watch a favorite Christmas movie. But sometimes they require a bit more work (but not much because I'm all about simplifying!) – write notes to individuals in a nursing home, go caroling, decorate sugar cookies or gingerbread houses.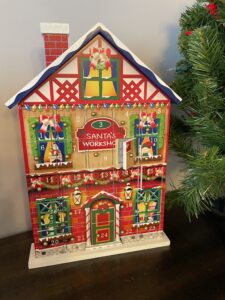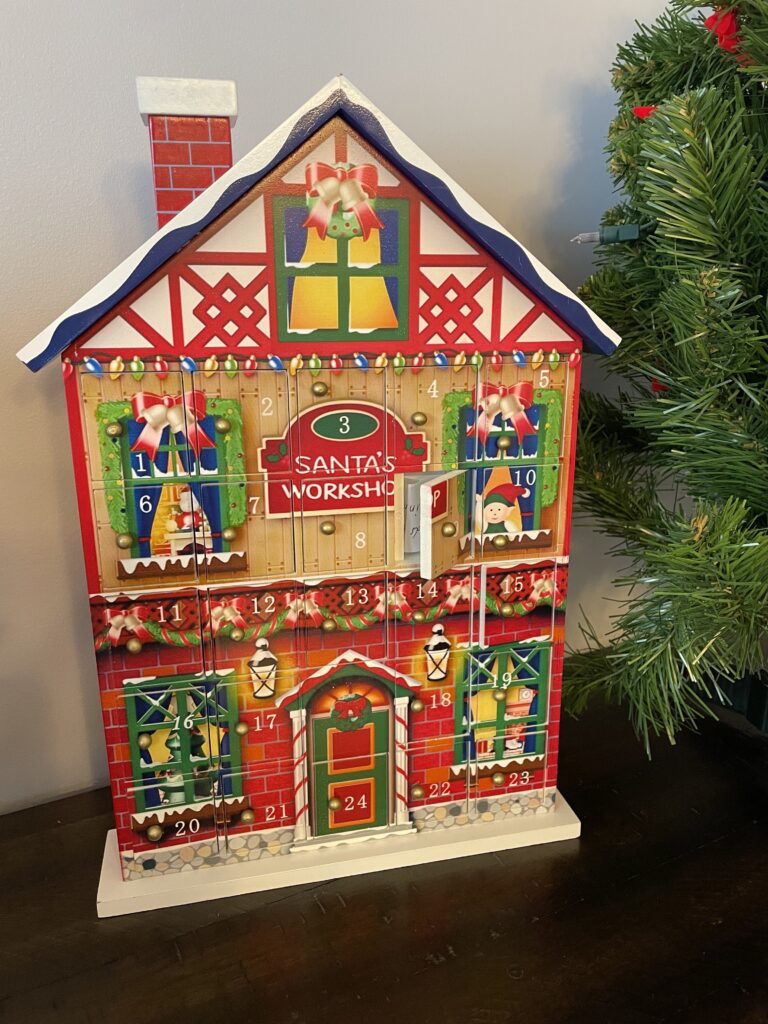 Regardless of the type of advent or activity, it's always fun for kids to countdown the days to Christmas!
Some advent calendars present a new gift to children each morning. Other simply count down the days. You can make your own advents at home, or purchase them from a store. If you're looking to buy an advent calendar this year, I've compiled a list of some exciting calendars you can get your hands on!
However you decide to count the days until Christmas, we hope it's a special time for you and your family!