Corn mazes are a Connecticut Tradition- and they are filled with so much fun for the whole family.
Some farms have more than one AND host many other fall farm enjoyment like pumpkin picking and pumpkin chucking, tractor rides, hay rides and hay mazes. Here's our Corn Mazes CT 2023 List: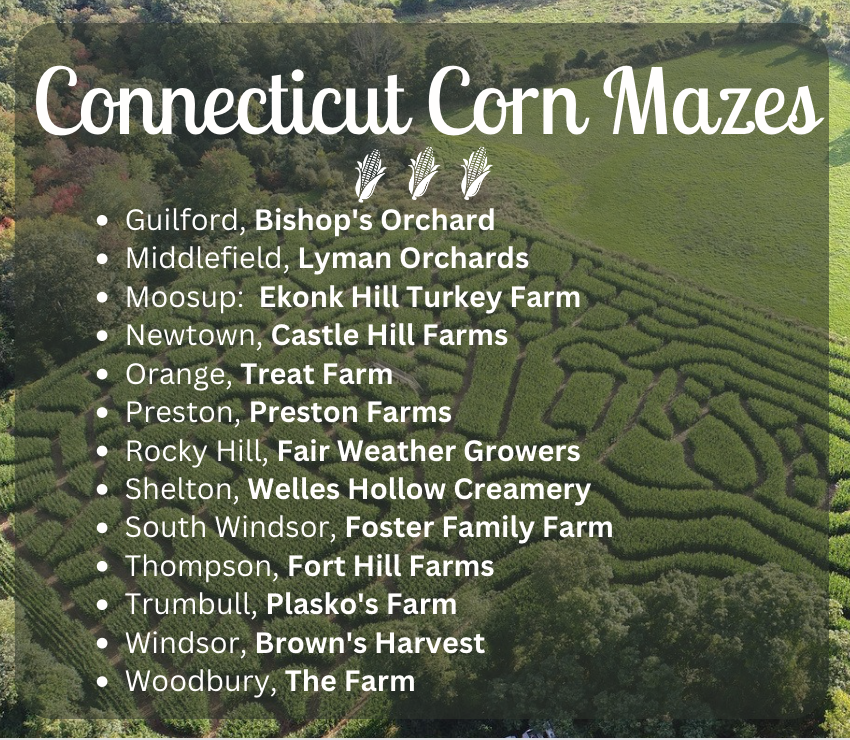 Two full sized corn mazes encompassing 8 acres of land and 4 miles of trails. Enjoy the outdoors as you hike through the fields, exploring the land that time forgot. Who knows what might lurk in our cornfields? It is all part of the fun in our one of a kind interactive corn mazes.
Additionally, there is a HUGE FARM PLAY YARD: Jump and hide in the haystacks and enjoy the huge sandbox! Try out the tractor and train playscapes! Climb aboard a Pirate ship, Monster Truck and Fire Engine! Plus, corn pit, jump yard, animals and more!
Fair Weather Growers Fall Festival and Corn Maze: Open the middle of September right thru the end of October you will now see the fields filled with families on Friday, Saturday and Sunday along with Columbus Day.
Featuring corn mazes, corn pit, tires, farm animals, jump pits, caterpillar slides, tractor trains, and more.
Every Saturday & Sunday starting in late September – October 31st, there is fall fun for the whole family: Hayrides around the farm through our enchanted forest*,  Access to 5 acre corn maze *, Kids corn maze & play area *, Barrel train rides (Ages 3+. Under 6 y/o must be accompanied by an adult). *, Bounce on the Jump Pad! * (Socks Required), B-Barn & field activities: Games, puzzles, corn bins, corn-hole, etc. *, Live music & Food trucks (varies per weekend).
* with purchased admission, ages 2+
An interactive experience with built in games and trivia all based around this year's theme: Escape to the Caribbean! Getting lost has never been so fun!
Each of the pathways has been expertly etched through the towering corn. Which way will you choose to go as you wind your way through palm trees, a sandy beach, a sea turtle, a sailboat, and a large sun setting over the ocean? As you make your way through, you'll also go on a fact-finding treasure hunt which is both fun and educational. You will encounter crayon etchings, word games and trivia questions. You can work as a team or by yourself to solve your Escape to the Caribbean game sheet.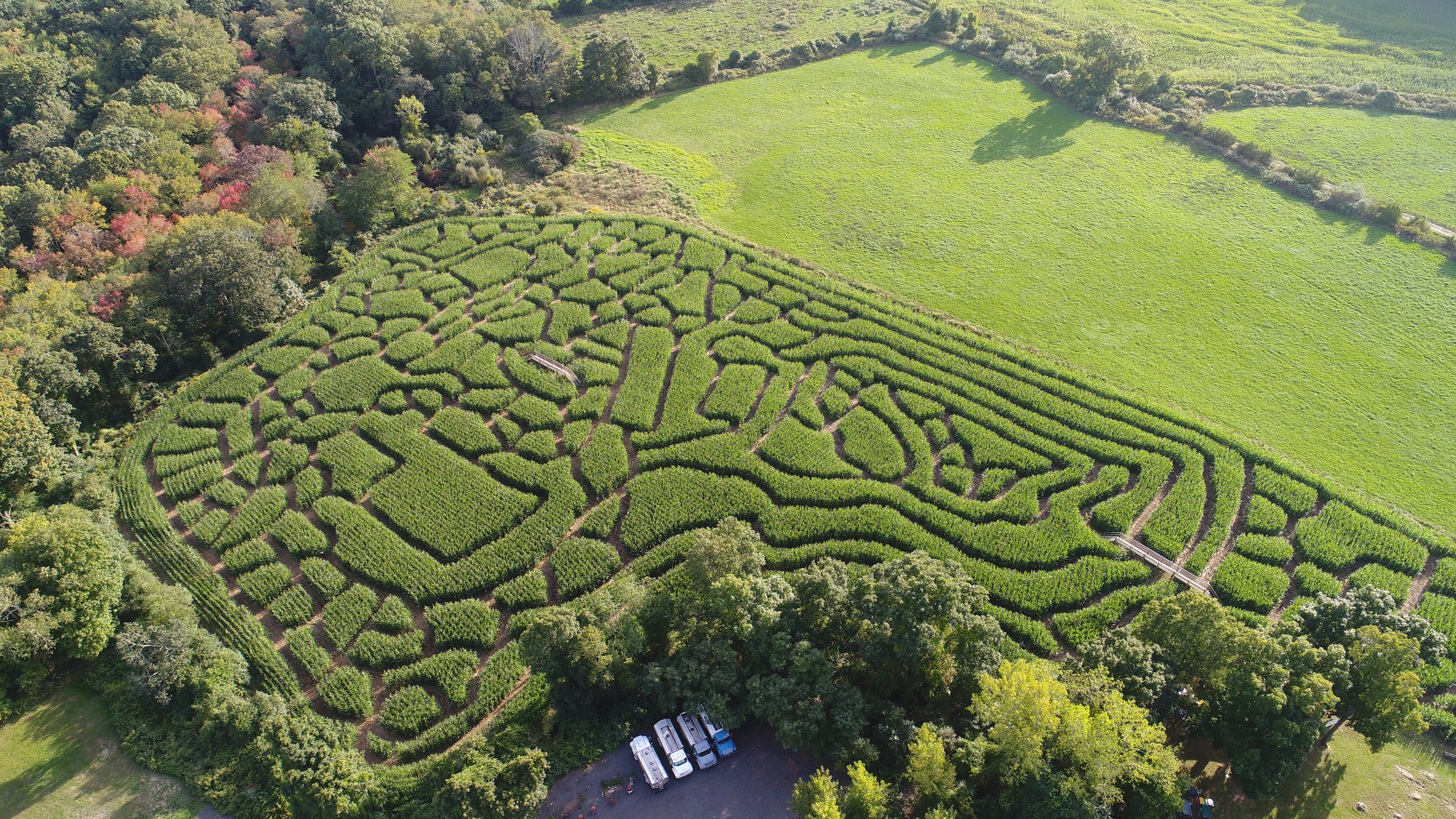 Photo Credit: Preston Farms
Come and enjoy the 23rd Annual Preston Farms Corn Maze! Take on the challenge of finding all 16 stamping stations. Once you've found them all, can you make your way back out?
Plus- Flashlight mazes at night, live music, and more!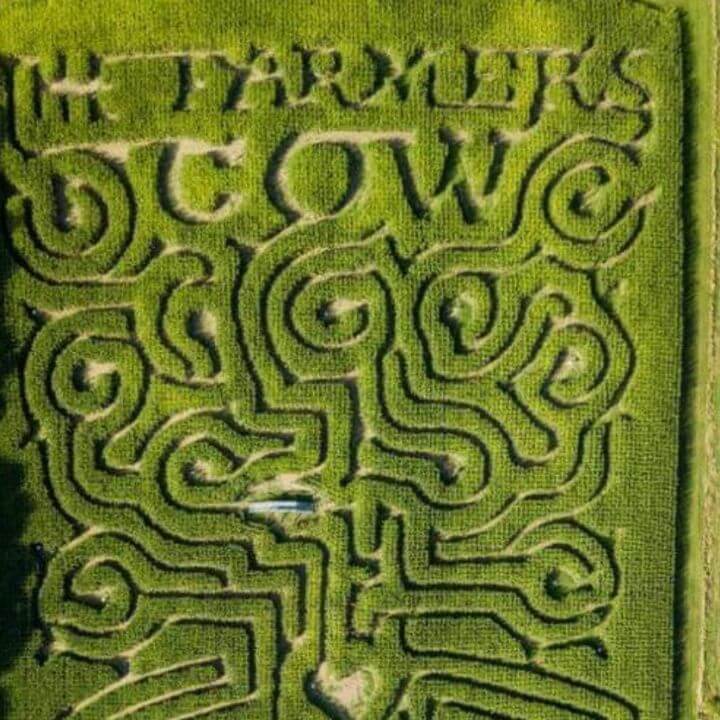 Photo Credit: Fort Hill Farms
2023 "The Freedom Trail" Corn Maze. Learn about the original Freedom Trail in the corn maze this year. Major Robert Thompson, the man for whom the town of Thompson is named after, owned the old meeting house on the Freedom Trail.
We pride ourselves on having a challenging maze – but not frustrating! For a leisurely stroll, saunter through our Calf Labyrinth.
If you want to get lost, come to the maze.
If you want to be found, come to the labyrinth.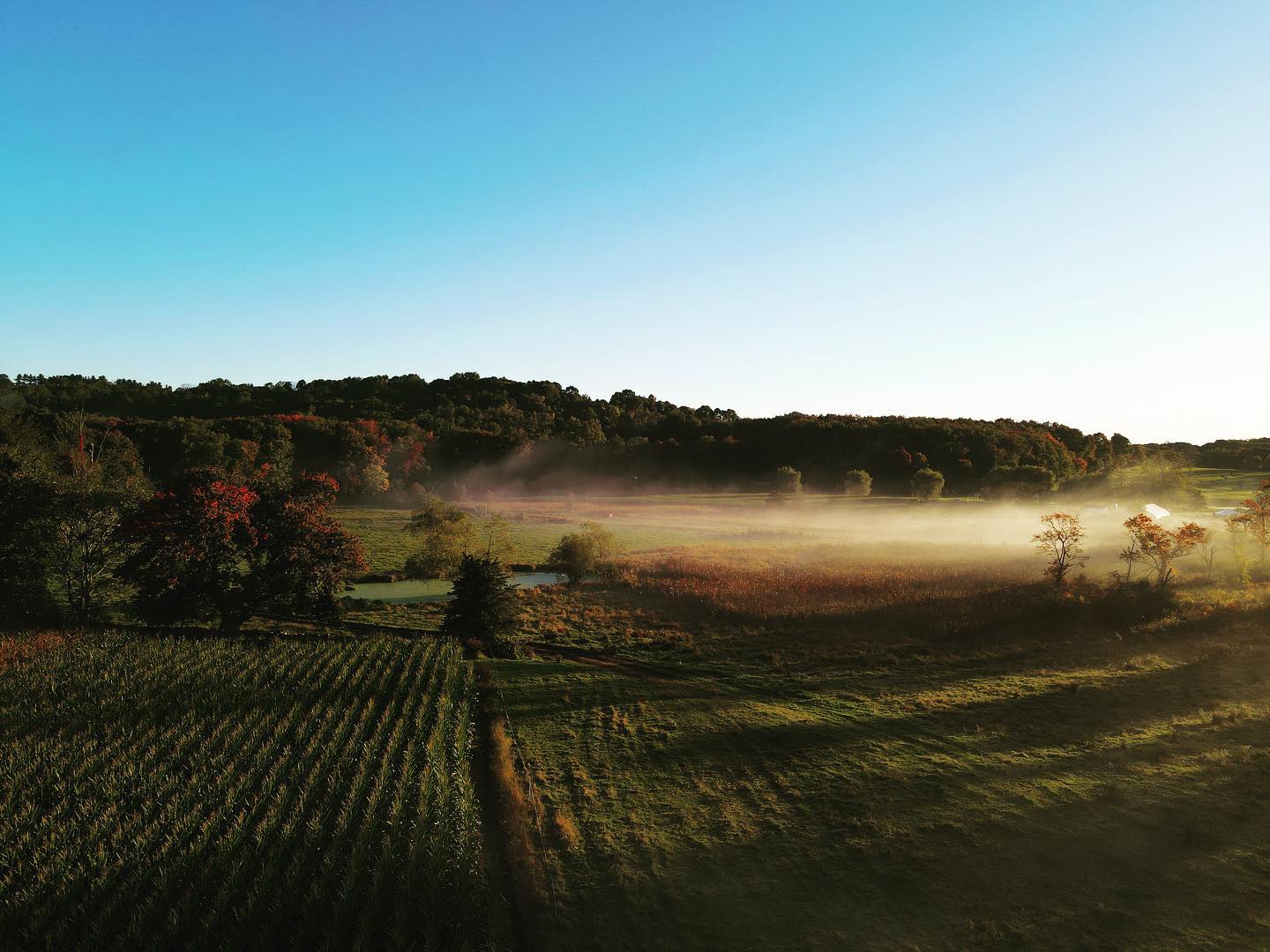 Photo Credit: Castle Hill Farm
Fall Festival begins on September 30th! 7 Acre Corn Maze, Hayrides, and a Pick-Your-Own Pumpkin Patch.
Other fun activities include: Pumpkin Chucking, farm animals, and more!