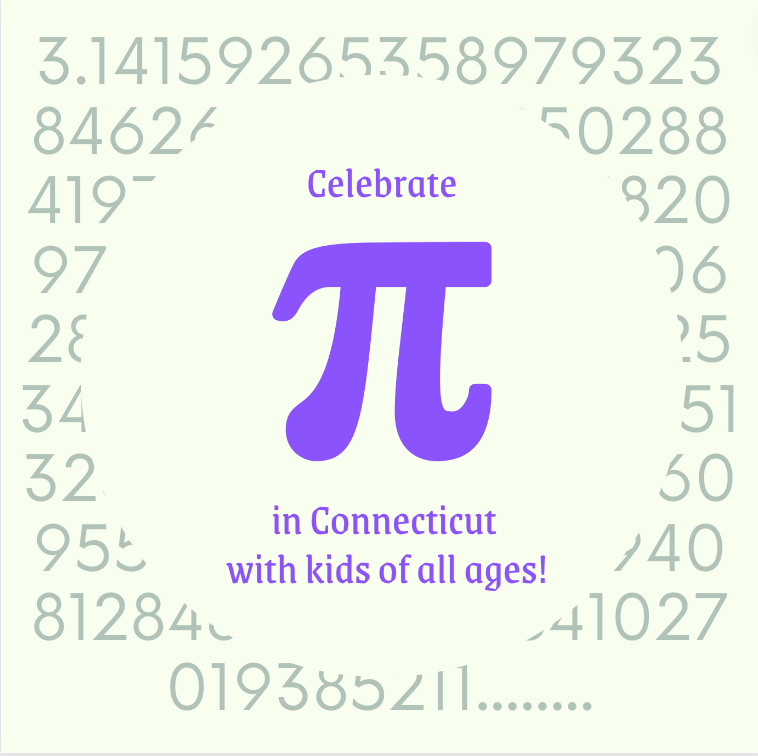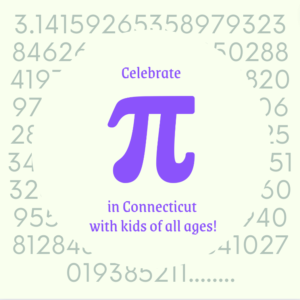 Did you know? March 14th is Pi Day! Pi Day is an annual celebration of the mathematical symbol Pi (it's also Albert Einstein's birthday). Math nerds (and pie lovers) everywhere commemorate Pi Day by engaging in fun math activities, and eating circle shaped foods. 
Looking for a better explanation? PBS Kids has a great video explaining this to all ages. 
Here in Connecticut, we have lots of ways to celebrate Pi Day! We've rounded up some of our favorites below. From at home activities for littles to fun events for the big kids, we've got something for everyone! 
Fun At Home Activities:
Get into the Pi Day spirit. We've had a great time with these fun at home activities for younger kid testers:
Circle Scavenger Hunt:
Since I have a preschooler, this year we're very focused on shapes. Pi Day was the perfect time to focus on anything circle shaped. We went around the house and hunted down anything that was a circle. She gathered them on the kitchen table and we compared the size of different circles. 
As a bonus, we did a fun art project afterwards where we traced the circles. It helped compare sizes and, honestly, it was a nice excuse for all of us to take a coloring break. 
Pi Day Paper Chain: 
We got to about eight links before our kid testers got distracted. Admittedly, it took us about 30 minutes to do eight links, so they did stay focused for a good long time. Each link gets a digit of pi. Some families/schools even have contests to see who can make the longest paper chain! 
Pi Day Playdough
We turned our kitchen table into a Pi Day pie store! The kids had a blast making their own pies and then selling each other slices. (We used the barter system. Rainbow unicorn pie is worth 3 slices of purple pie, in case you were wondering what the going conversion rate was…)
Cutting up the pie into slices also offered a great opportunity for me to introduce the vocabulary words "parts" and "whole" to my preschooler, so that was good. Starting on those fraction fundamentals! 
Pi Day Learning Pack:
We put together some educational materials for kids everywhere to celebrate Pi Day. Check out this Digital Download for everything you need for at home (or in school!) Pi Day fun. Also available on Teachers Pay Teachers. 
Pies to Try:
It wouldn't be a proper Pi Day Celebration without some good old fashioned pies. Here's a round up of some of our favorites:
Tastefully Grace's Chocolate Pie
Tiny Apple Pies (Great for little hands who want to help!)
Chocolate Pudding Pie (Another great one kids can help with)
Connecticut Events:
Pi Day Celebration- Mathnasium of Wilton
Pi Day Party at the New Canaan Library
Teen Pi Day at the Portland Library
Sales:
Many local- and chain- restaurants also get into the Pi Day Spirit. Here are some of our favorites:
Rogers Orchards Pi Day Sale: Save $3.14 off any pie!
Blaze Pizza: Sign up for Blaze Pizza rewards on the Blaze Pizza app, and you can get any 11-inch pizza for just $3.14
7-11: Get a large pizza for $3.14