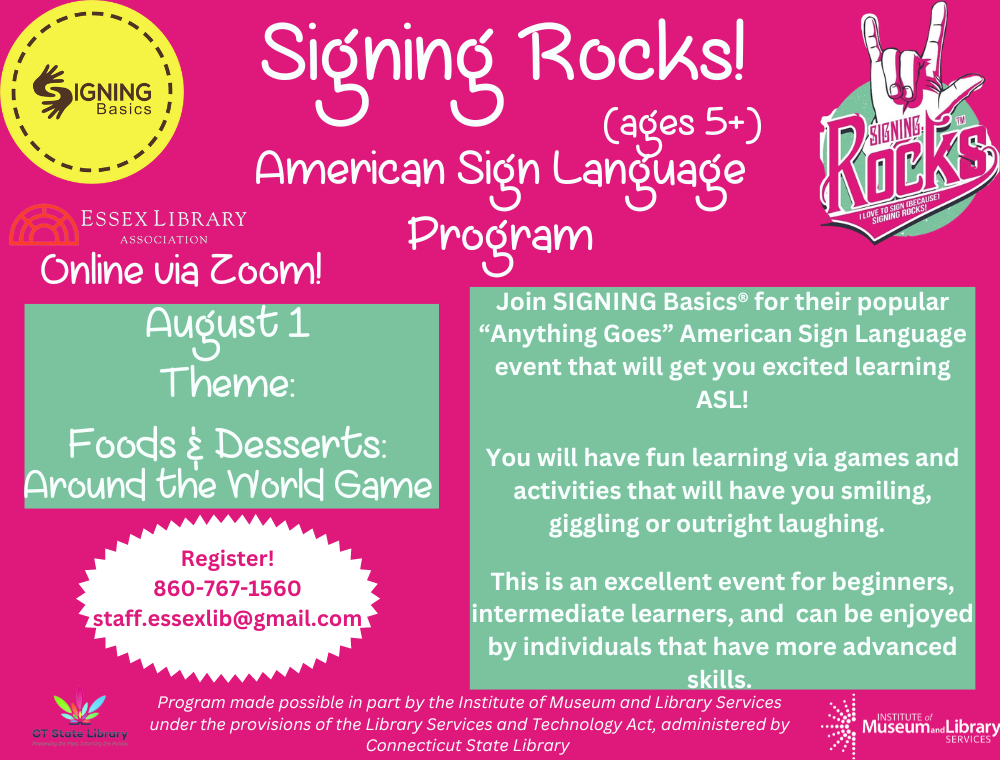 Don't miss our last ASL class of the summer! For this class, the vocabulary theme is "Foods & Desserts".
Have fun learning ASL via games and activities that will have you smiling, giggling, or outright laughing. This is an excellent class for beginners and intermediate learners alike.
This class is taught in ASL, with no sound used. Sign language interpreting is not provided; participants will learn the vocabulary as they go through the class!
This program is free and geared toward anyone ages 5+. It is recommended children younger than 7 years old attend the class with someone who can read flashcards, as they are used throughout the class.
Though this course is geared toward children, adults who would like to learn ASL are welcome!
Registration required. To register, contact 860-767-1560 / staff.essexlib@gmail.com
This program is made possible in part by a $2,000 Summer Enrichment Grant, issued by the Institute of Museum and Library Services under the provisions of the Library Services and Technology Act, administered by the Connecticut State Library