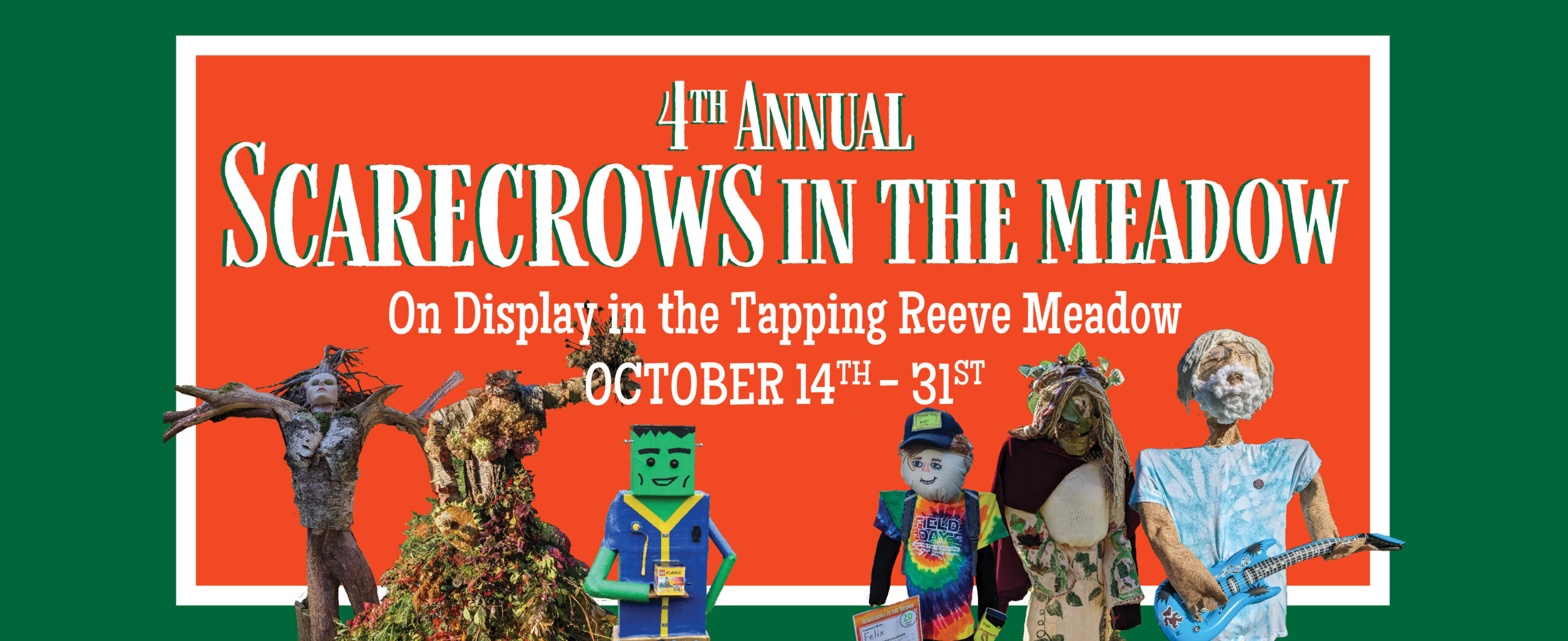 The Litchfield Historical Society is excited to announce the return of its 4th Annual Scarecrows in the Meadows, a community event for families to celebrate the end of the harvest season. The scarecrows will be on display in the Tapping Reeve Meadow from October 14th – October 31st and open for visiting every day from dawn to dusk.
Join us for the Opening Celebration on Saturday, October 14th from 1:00-3:00 p.m. in the Tapping Reeve Meadow. Everyone is invited to explore the assembly of more than fifty scarecrows, all created by local businesses, non-profits, and families. The Opening Celebration will feature a scarecrow-making challenge, storytelling with KidsPlay Children's Museum, plus fall crafts and activities all day long.
This event is made possible by the dozens of participants that give their time, energy, and creativity to create scarecrows. We also want to thank William Pitt Sotheby's International Realty for generously sponsoring Scarecrows in the Meadow and to the Litchfield Prevention Council and The Clothes Tree for additional support!