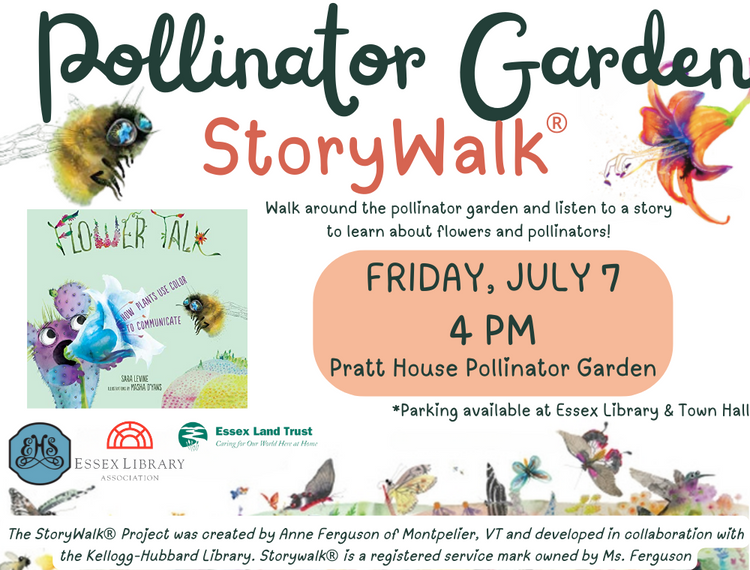 The Essex Library, in partnership with Essex Land Trust and Essex Historical Society, will host a guided StoryWalk® at the Pratt House Pollinator Garden.
Families are invited to explore the pollinator garden and Pratt House grounds, guided by Children's Librarian Nicole Gaudreau and local pollinator expert Anne Penniman, while reading Flower Talk by Connecticut author Sara Levine.
A self-guided version of the StoryWalk® will remain at the Pratt House through Monday July 10.
 The StoryWalk® Project was created by Anne Ferguson of Montpelier, VT and developed in collaboration with the Kellogg-Hubbard Library. Storywalk® is a registered service mark owned by Ms. Ferguson. 
An historic property of Essex Historical Society, Pratt House is open to the public for free guided tours, Saturday and Sunday afternoons through October 1, 1-4pm.
Registration is highly encouraged. To register, call the Essex Library at 860-767-1560.