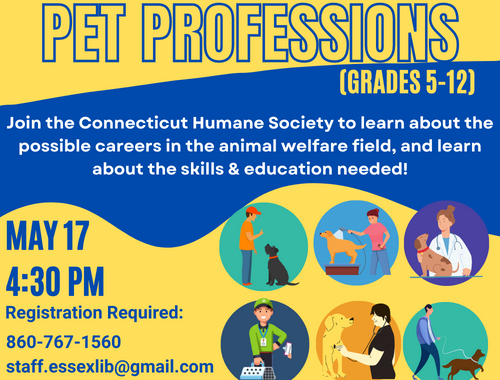 Do you have a tween or teen interested in working with animals?
Join Children and Teen Librarian Nicole with special guests from the Connecticut Humane Society for this awesome program!
This program offers students a look at the wide array of careers in the animal welfare field. Students will learn about the skills and education needed for different positions, such as animal control officer, veterinarian, dog trainer, and more! Kids will also and hear about a typical work day from CHS staff!
Registration Requested.
Call 860-767-1560 / email staff.essexlib@gmail.com