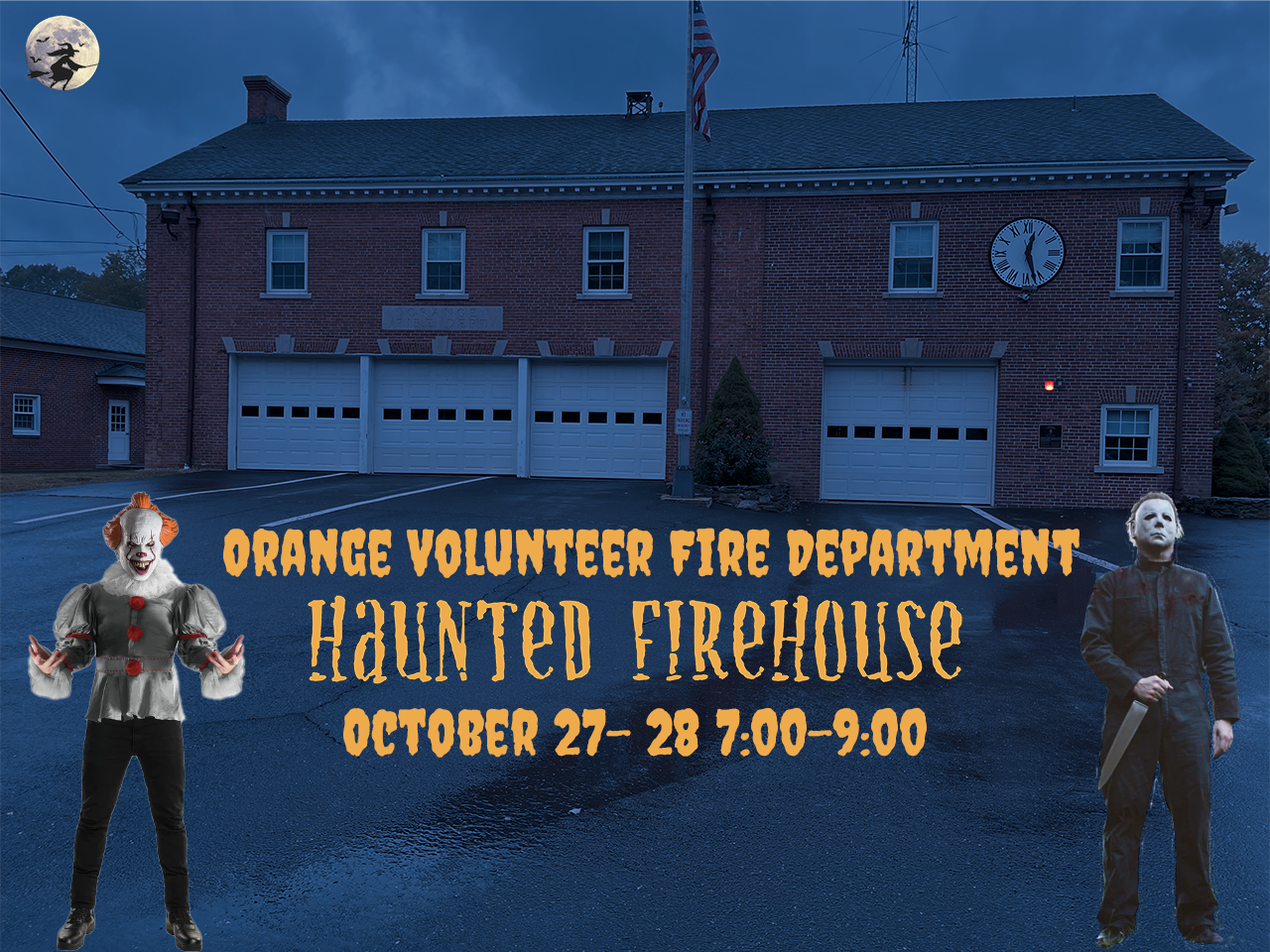 The Orange Volunteer Fire Department is thrilled to announce the highly anticipated return of the Second Annual Haunted Firehouse Spectacular, an electrifying Halloween experience that promises to send shivers down your spine.
Event Details:
Dates: October 27-28
Time: 7:00 PM – 9:00 PM
Location: 625 Orange Center Road
Prepare for a night of terrifying thrills, interactive performances, and eerie surprises as the Orange Volunteer Fire Department transforms its firehouse into a sinister labyrinth of fear. This year, we're proud to collaborate with The Orange Players, renowned for their captivating performances, to bring you an even more immersive and heart-pounding experience.
Take a look at last year's fun:  Town of Orange Volunteer Fire Department transforms firehouse into haunted house (news12.com)
A Night of Unforgettable Frights: Step into the unknown as you navigate through shadowy corridors, encounter bone-chilling characters, and witness live performances that blur the line between reality and nightmare. It's an evening where fear reigns supreme, and you become a part of the terror.