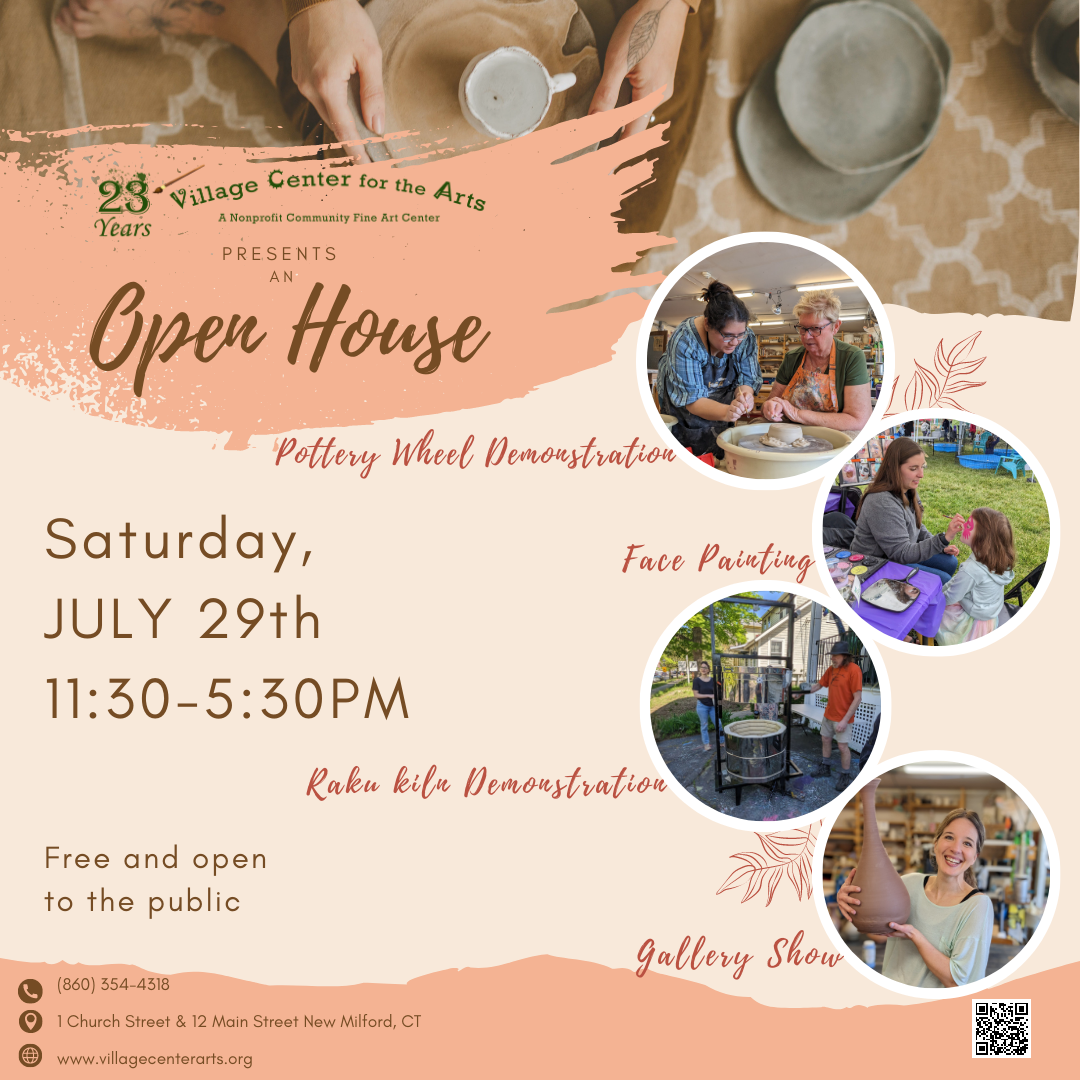 Open House
When: Saturday, July 29th
Where: 1 Church Street, and 12 Main Street, New Milford, CT.
Time: 11:30 am- 5:30 pm
Cost: Free
On Saturday, July 29th VCA is opening our pottery studio and main level studio for you to explore and learn more about us.
On Church street we will have pottery wheel demonstrations and face painting.
We will be doing a demonstration with our new custom Raku kiln.
We are excited to also host a gallery show featuring ceramic pieces created during our master workshop series with Matin Malikzada.
This is a free event and all are welcome to attend.
Come learn what we have to offer to our community and what we plan to have in the future for the arts in this and surrounding towns.
Inquire about our tuition assistance, fall classes, and our free events held throughout the years to come.
Located at 12 Main Street, New Milford, CT (860) 354-4318
villagecenterarts.org