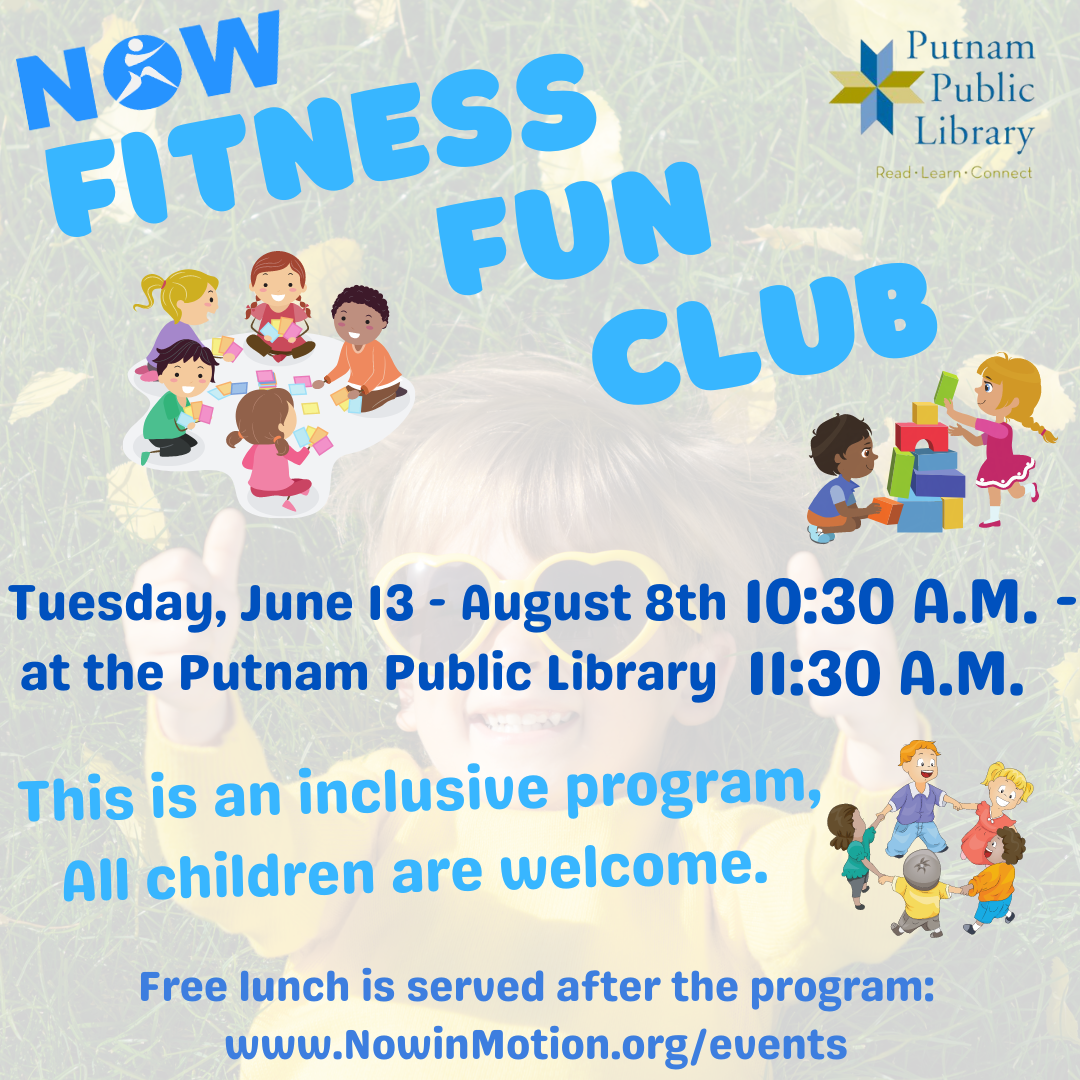 Register for Fitness Fun Club:
NOW has partnered with the Putnam Public Library to host a Fitness Fun Club every Tuesday this summer! All children are invited to join us Tuesdays from 10:30 – 11:30 a.m. June 13, 2023 – August 8th, 2023
This program was designed to help children form a healthy bond with one another, fitness, and nutrition. We will play fun movement games, fitness activities, and learn about the 5 food groups!
After the group, free lunch will be served.