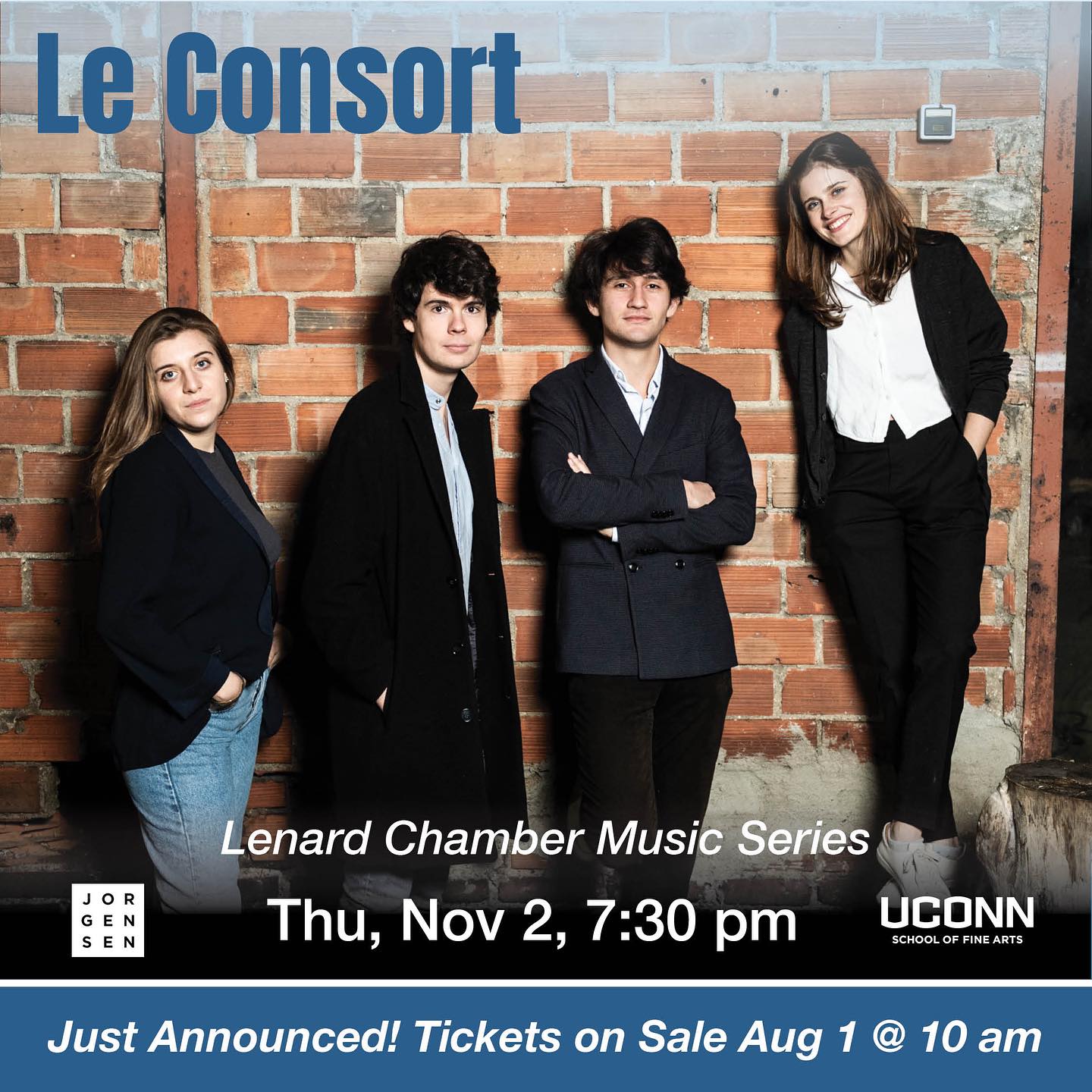 LE CONSORT
Lenard Chamber Music Series

Thurs, Nov 2, 7:30 pm  

Théotime Langlois de Swarte, violin
Sophie de Bardonnèche, violin
Hanna Salzenstein, cello
Justin Taylor, harpsichord

This leading baroque chamber ensemble is comprised of four young musicians who interpret the trio sonata repertoire with enthusiasm, sincerity, and modernity. Co-directed by harpsichordist Justin Taylor and violinist Théotime Langlois de Swarte, the group's mission is to bring together compelling musical personalities in the service of chamber music from the repertoire of the 17th and 18th centuries. From Corelli to Vivaldi, and Purcell to Couperin, Le Consort takes this genre, the quintessence of baroque chamber music, and interprets it with a personal, dynamic, and colorful language.

"Ravishing, exhilarating and uniquely beautiful." – BBC Music Magazine

PROGRAM INCLUDES:
Antonio Vivaldi – Trio Sonata in G minor, Op. 1, No. 1
Arcangelo Corelli – Trio Sonata in C Major, Op. 4, No. 1
J.S. Bach – Trio Sonata in G Major, BWV 1038
. . . plus works by Purcell, Eccles, and more!