Kids4: April Service
April 1, 2021 @ 8:00 am

-

May 1, 2021 @ 1:30 pm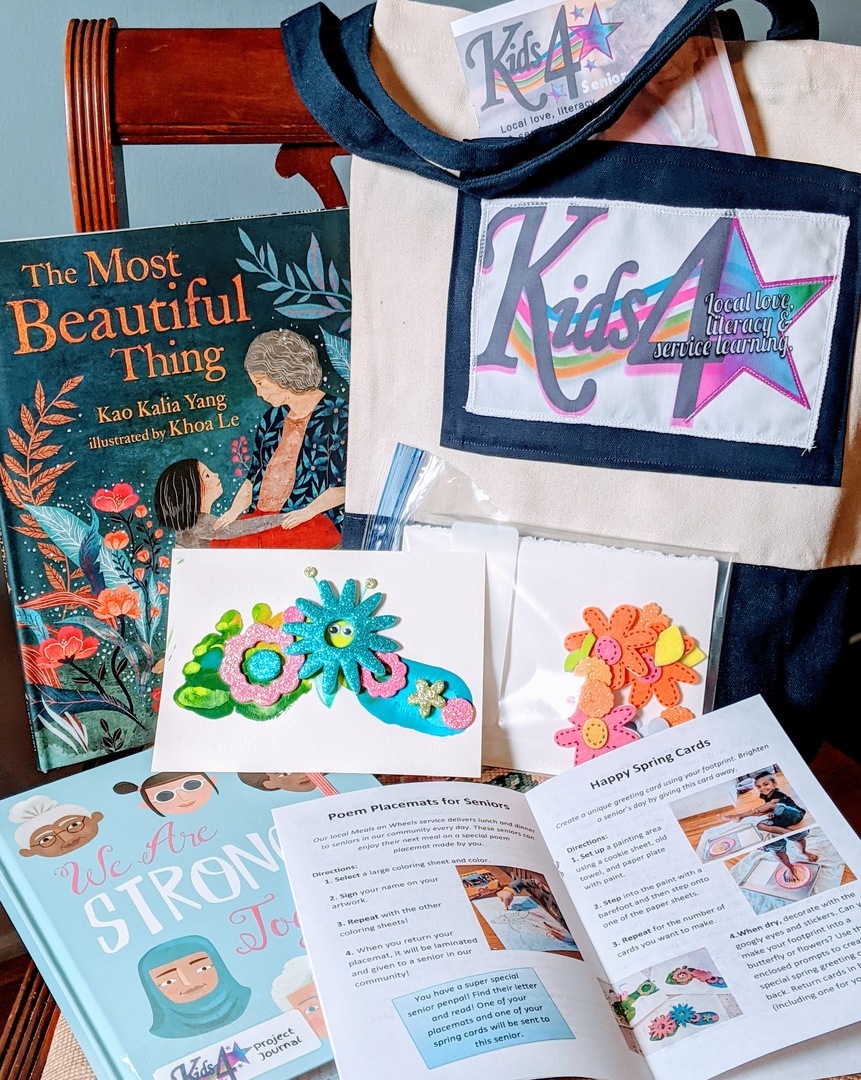 Twin Cities Metro, MN — Kids4 is a newly founded organization which aims to promote anti-racist experiences for children and their families through local love, literacy, and service learning. To meet that goal, each month has a special focus around which we read a local author's book and do engaging service learning activities. At the end of the month, online or in-person events will be held for children to donate or share their projects. Kids4 aims to celebrate how kids are seeing and learning more about the lives of people and places in their communities–communities that kids can strengthen just by being who they are.
Kids4 is proud to announce their inaugural event for April: Kids4 Serving Our Seniors.
Besides making placemats and cards for seniors with Meals on Wheels, children and families will also be reading The Most Beautiful Thing by award-winning Minnesota author Kao Kalia Yang. To join Kids4 during April or any month now through July, please register at: heartsbrokeneyesopen.com/kids. Interested families will find more information about their activity bags or how they might sponsor materials for any interested families.
To celebrate their April projects, Kids4 will host two upcoming events. On April 30, Kao Kalia Yang will join Kids4 for a Zoom event! Due to a limited audience size for this special guest speaker event, it is important to sign up soon by registering at heartsbrokeneyesopen.com/kids. Then, on May 1, all registered families are invited to a picnic at Becker Park (5530 Douglas Dr. N, Crystal), where kids can enjoy fun station activities together and drop off their artwork, sure to be a day-brightener for local seniors. Kids and families will also be able to pick up materials for their May activity bags.
Kids4 aims to help kids and families find strength in themselves and others by standing for the values embodied in local love, literacy, and service learning. Thank you to those interested in supporting or learning more about this new community-centered organization.
Related Events