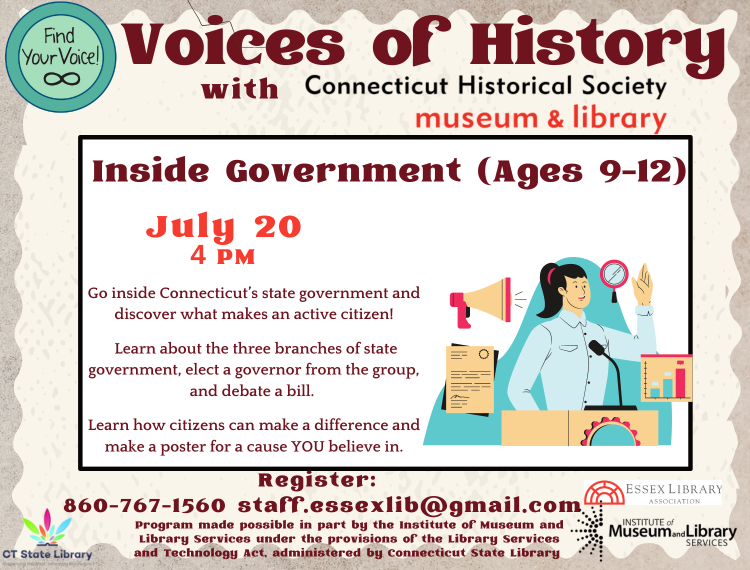 Go inside Connecticut's state government and discover what makes an active citizen!
Through role-playing, historical documents, and props, kids will learn about the three branches of state government, elect a governor, and debate a bill.
Kids will learn how citizens can make a difference and make a poster for a cause they believe in.
Registration Required. Call 860-767-1560 or e-mail staff.essexlib@gmail.com
This program is made possible in part by a $2,000 Summer Enrichment Grant, issued by the Institute of Museum and Library Services under the provisions of the Library Services and Technology Act, administered by the Connecticut State Library.