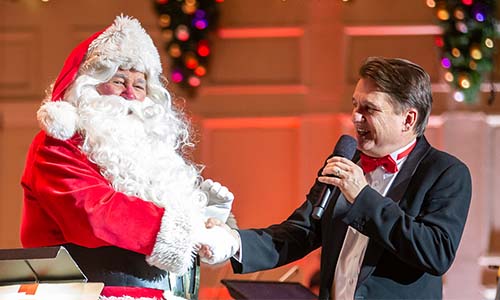 It's that time of year … Holidays with the Boston Pops in Connecticut! The Boston Pops Esplanade Orchestra, led by Maestro Keith Lockhart, returns with their annual "Holiday Pops" concert at UConn's Jorgensen Center in Storrs. Celebrate the most wonderful time of the year with family, friends, and merry music as "America's orchestra" performs festive favorites from cultural traditions around the world.
With an inspirational mix of popular holiday classics, and new twists on familiar tunes, treat yourself to a festive Friday evening, including the traditional carol sing-along and a surprise visit by jolly old St. Nick.
For additional information please visit https://youtu.be/BBl4Cg74Hjs, https://amp-worldwide.com/artist/the-boston-pops/ and http://keithlockhart.com/
Doors will open at 7:00 p.m.