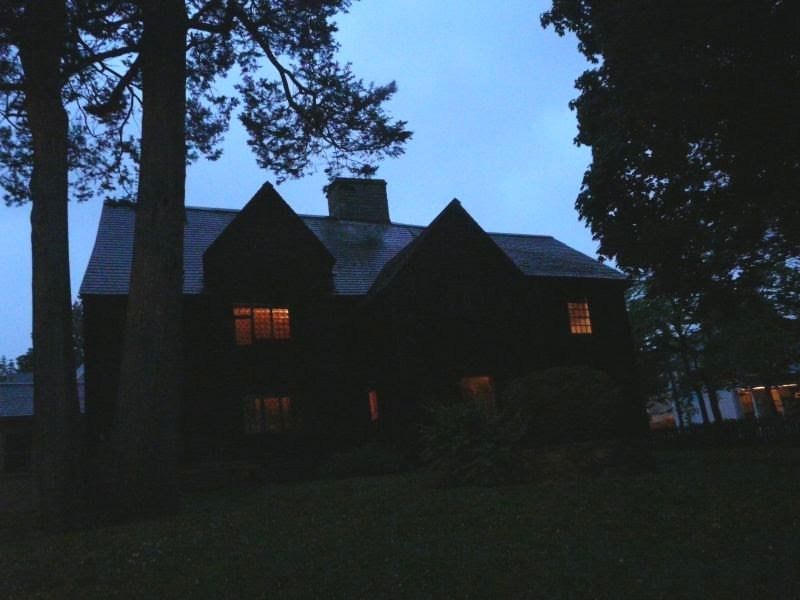 Get into the spirit of the season at Hempsted Halloween New London CT and meet the ghosts of New Londoners who have ghoulish stories to tell—talk with them if you dare! Experience the city's oldest house at twilight, be transported back in time with spooky historic tales told by storyteller Carolyn Stearns and make s'mores over an open fire. Visitors will also have the opportunity to paint a rock to help create the Hempsted Houses' Freedom Garden!
Admission is FREE, with a suggested donation of $5 per person to support programming at the Hempsted Houses. Advance registration available, but walk-ins are welcome!
The 1678 Joshua Hempsted House in New London is one of New England's oldest and most well documented dwellings. It was home to the Hempsted family until 1937. Adjacent to the Joshua Hempsted House is a rare stone house built in 1759 for Nathaniel Hempsted by Acadian exiles. Both structures survived the 1781 burning of New London and stand today as testaments of 17th and 18th-century daily life. Joshua Hempsted the second was born in 1678 in the house that bears his name. From 1711 until his death in 1758, Joshua kept a diary, which today is one of the best sources about life in colonial New London. Joshua's diary provides hundreds of pages of valuable information, as well as his insight about early New London people and activities. The Joshua Hempsted House was also a site of northern slavery. Adam Jackson, an enslaved farmer, was purchased by the diarist from the estate of Samuel Fox in 1727. Adam lived in the house until at least 1758 doing farm work at this property, Hempsted's Stonington farm. In 1800, an enslaved woman Dinah lived in the house and ran away in 1803. The stone Nathaniel Hempsted House was constructed by Joshua's grandson Nathaniel Hempsted. He was a merchant and one of three rope makers in maritime New London. The Hempsted Houses engage the public in understanding the historical roots, development and current-day implications of issues related to equality and freedom, with a special focus on slavery, and empower people to make a difference.