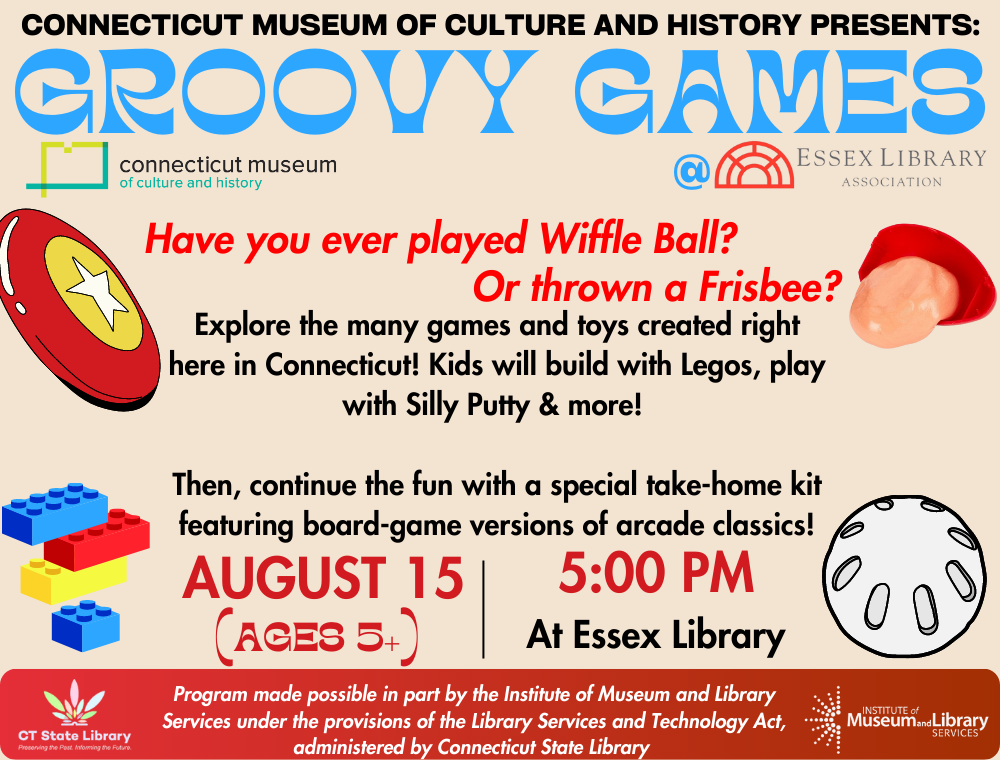 Have you ever played Wiffle Ball? Or thrown a Frisbee?
Children will build with Legos, play with Silly Putty, and more as they explore the many games and toys created right here in Connecticut!
Then, continue the fun with a special take-home kit featuring board-game versions of arcade classics invented in countries around the world and beloved by Connecticans throughout history and today!
Essex Library programs are free and open to the public.
Recommended for kids age 5+.
Registration Required.
Contact 860-767-1560 / staff.essexlib@gmail.com