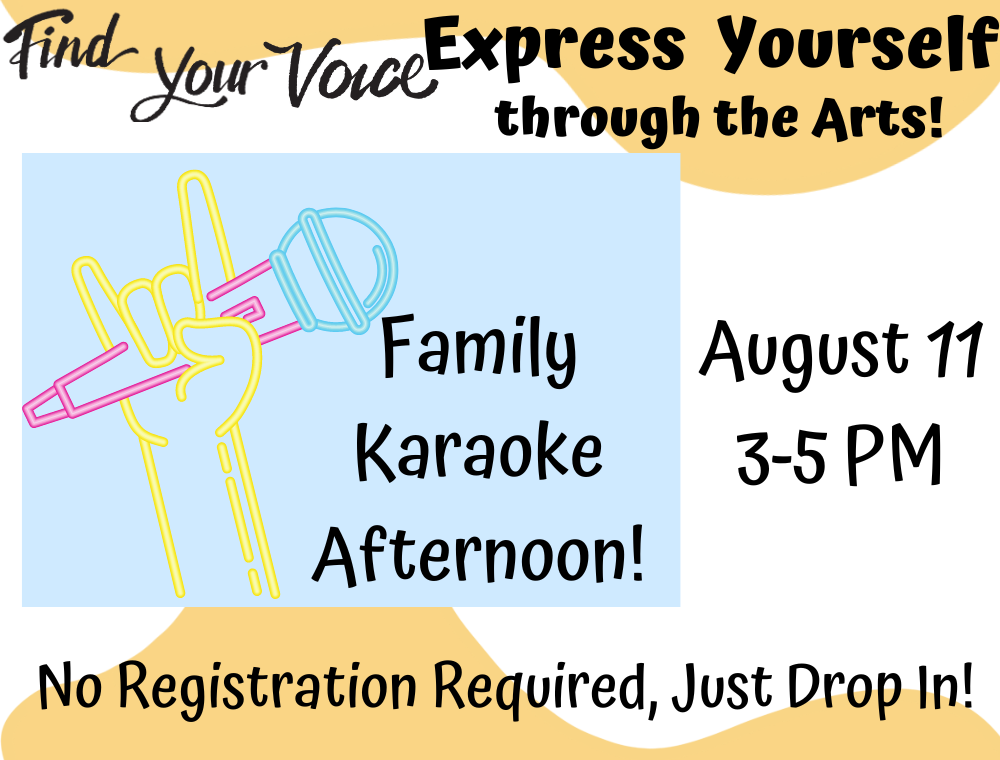 Families are invited to the library's program room to have fun, sing, and listen to others sing in a family-friendly environment.
Everyone can feel like a star with the right backup music! Come sing your favorite songs, and cheer each other on!
Dance songs will be played as well for those who like to dance.
This program is free and open to families.
No registration is required, just drop in!