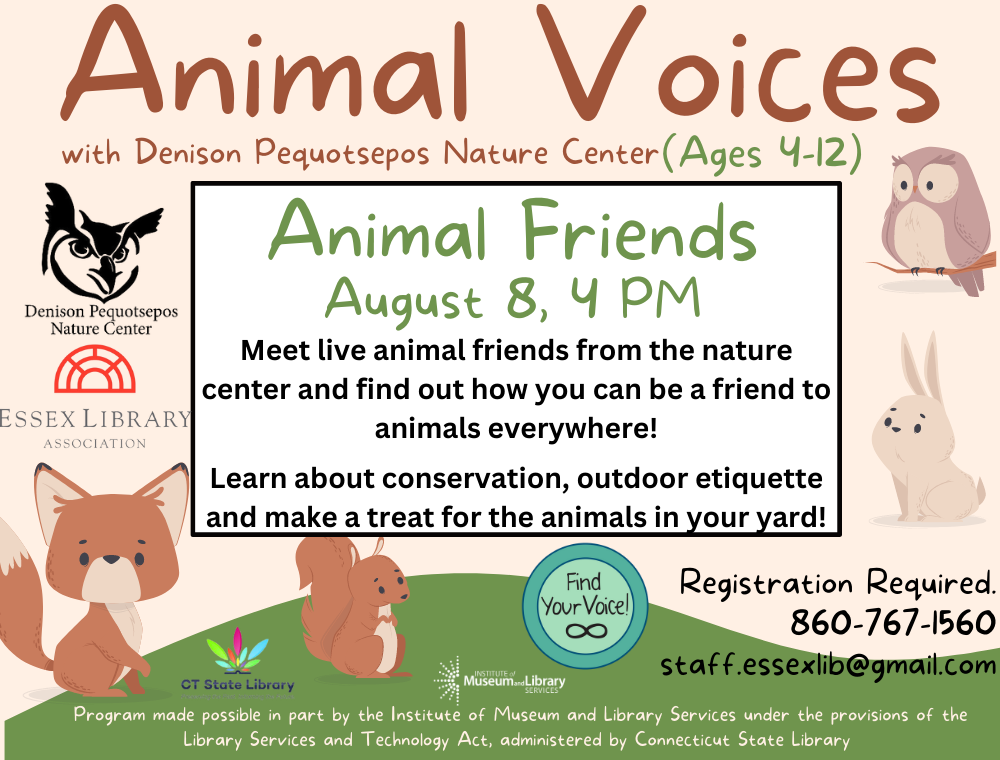 Denison Pequotsepos Nature Center presents their "Animal Friends" program. Children will have the opportunity to meet live animal friends from the nature center and find out how they can be a friend to animals everywhere. Children will learn about conservation and outdoor etiquette, and make a treat for the animals in their yard.
This program is free and recommended for children ages 4+.
Registration required. Contact 860-767-1560 / staff.essexlib@gmail.com
This program is made possible in part by a $2,000 Summer Enrichment Grant, issued by the Institute of Museum and Library Services under the provisions of the Library Services and Technology Act, administered by the Connecticut State Library.