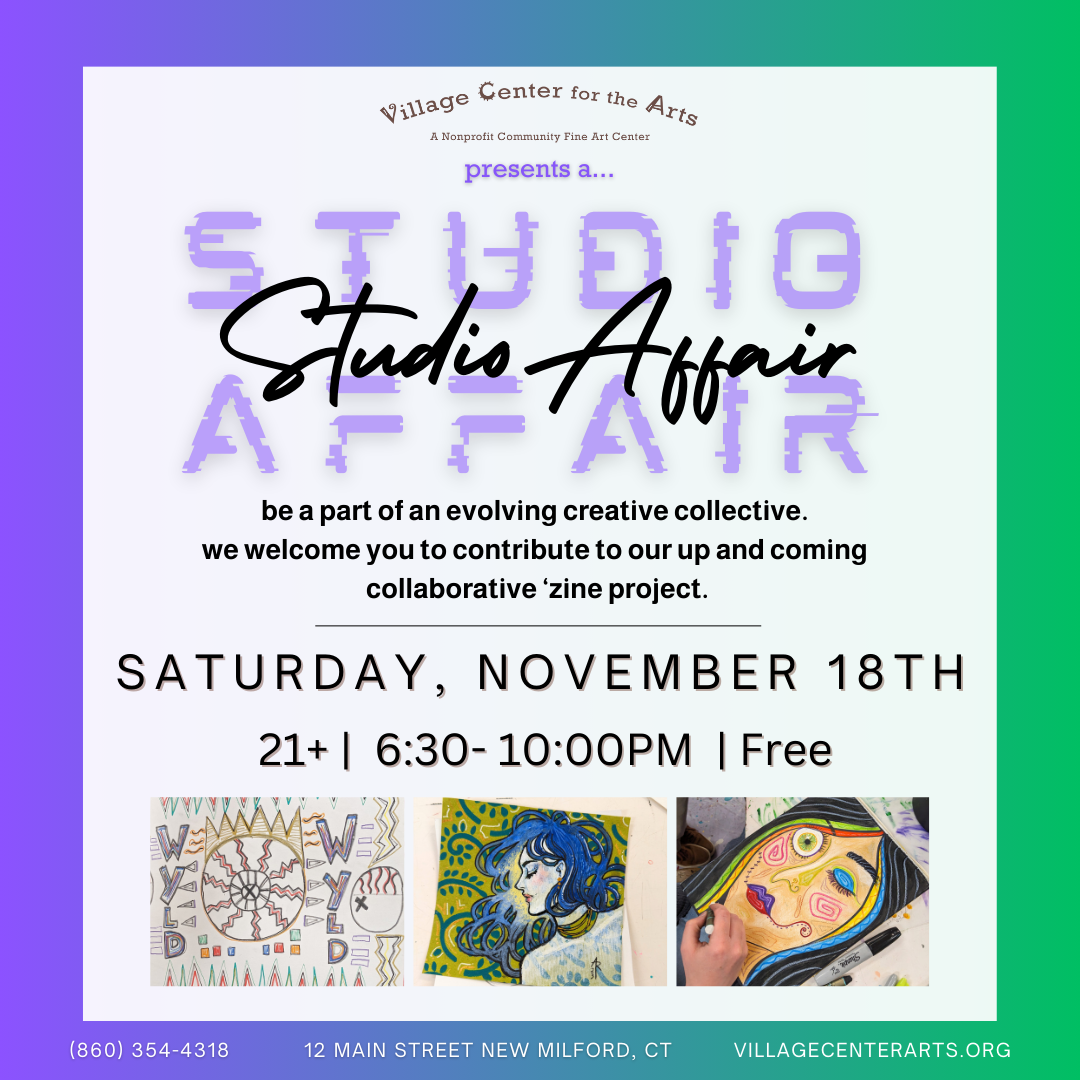 A Studio Affair
Saturday, November 18th
FREE
Gather in the company of other creatives as we work collectively
to create VCA's first-ever 'zine series. No experience necessary.
We welcome you to contribute in a relaxing and inclusive atmosphere.
This is so much fun, be sure to invite your friends
(860) 354-4318.
villagecenterarts.org