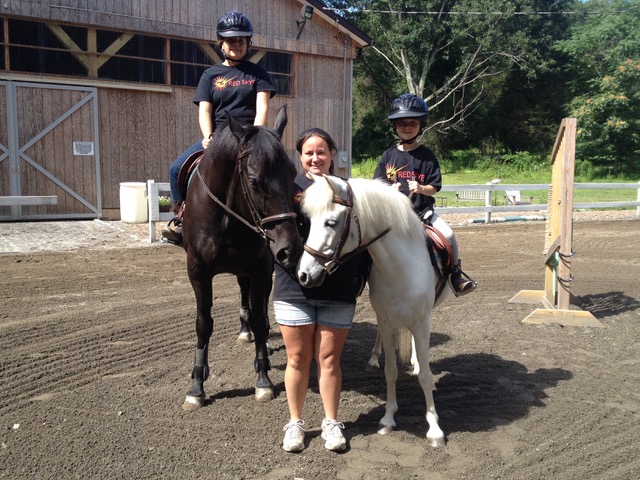 Summer Horsemanship Program At Red Skye is a hit throughout New Haven County. We strive to make every child a more knowledgeable horseman while having tons of fun. Children learn about care, nutrition, breeds, parts of the horse, tack cleaning, and so much more! From the tire swinging to goat walks to the 75 ft slip and slide, we don't just do "barn stuff."
As part of our program, we believe that Horsemanship is not learned on the back of a horse, but through riding, working, and building a relationship with animals. During our Summer Program, we will be riding Monday- Thursday and letting the horses have a day off on Friday.
For additional information, please visit our website!