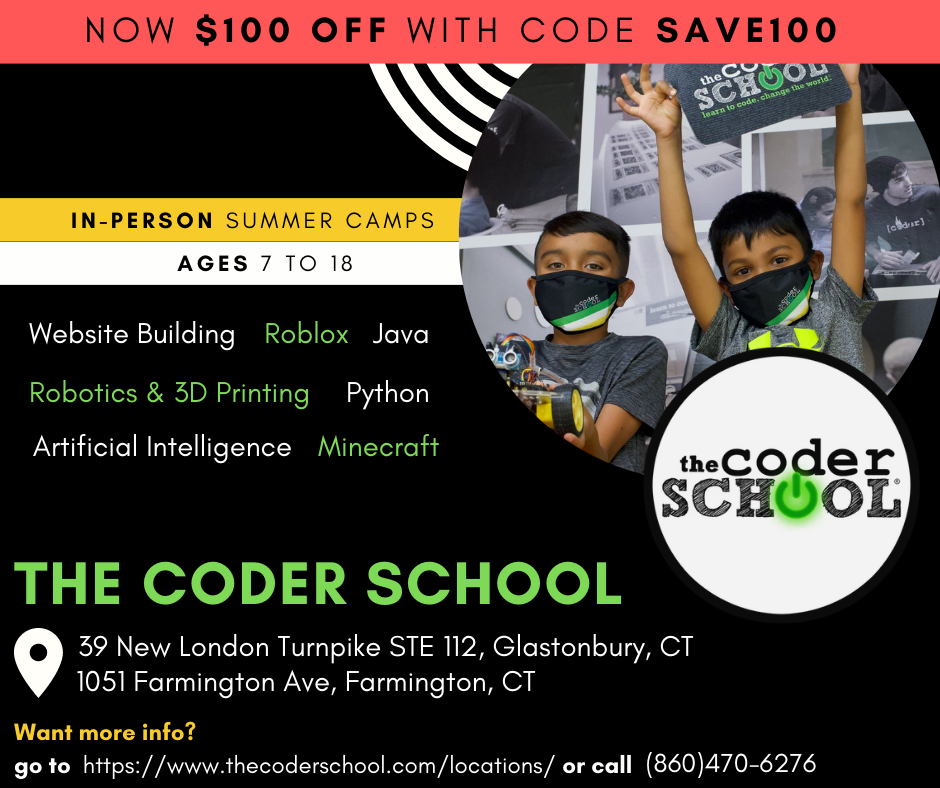 Summer Coding Fun Ages 7-Teen in Farmington and Glastonbury at theCoderSchool! It's SUCH an amazing skill to learn and will help your kids in more ways than you can imagine!  At theCoderSchool, we want to do more than just teach coding. We want aspiring coders to use their new found passion as a stepping stone to thinking outside the box, as a way to channel their ideas in a creative way and most importantly, to have fun.
Scratch – Games Are Awesome ~ Python ~ Website Building ~ Minecraft ~ Unity and Animation ~ Java ~ Scratch or Snap ~ Artificial Intelligence ~ Roblox ~ Robotics & 3D Printing
Summer Camp Schedule:
Early bird discount of $100 dollars off until 3/31/21.