More indoor fun  makes it to our list of activities to enjoy with family! Here is a roundup of all the activities for the weekend in Connecticut:
Friday, Jan 24 (5 PM-8 PM), Kids Glow in the Dark, (Canton, CT) 
Go to the Glow in the Dark Kids Night Out, hosted by The Little Green Tambourine. Suggested ages 3-8 (drop off).
$35 per child ($25 for each additional sibling)
Register online at www.tlgtcanton.com or by emailing contact@tlgtcanton.com.
More info here
Friday, Jan 24 (6 PM-8 PM), Nerf-New Year's Battle, (New Britain, CT) 
Bring your own Nerf gun or use one of available ones, at Adaptive Movement Parkour !
Spend two hours with 10-15 minutes of briefing, 90 minutes of Nerf Wars, and then clean up! Open to the public so take your friends! Ammo, extra guns and eye protection provided. To register, go to: https://amparkour.sites.zenplanner.com/sign-up-now.cfm. More info here.
Friday Jan 24, 7 PM- 8:45 PM: DJ Skate Nights (Veteran Memorial Skating Rink, West Hartford, CT)
Go Ice skating for all ages at DJ Skate Nights with the hottest tunes playing!  Veterans Memorial Skating Rink is a friendly, clean, safe, and comfortable environment for everyone and currently offers the most public skating sessions in the area.
Rental skates available at an additional charge of $4.00. More info here
Sat Jan 25, (10:30 AM-3:30 PM) (Recurring event): Free Teen Investigate at Science Center (Hartford, CT)
Calling all high school students! Join the Connecticut Science Center to uncover the science behind our everyday lives! During this four-week program, explore different topics through a series of short courses focused on the weird, cool, and potentially messy ways STEM impacts us. Investigate! meets every Saturday for four consecutive weekends. During this four-week program you will discover areas of STEM that you don't learn about in school.
More info here
Fridays, Jan 24-Aug 14, 9:30 AM-11 AM: Playful Learners Playgroup at Imagine Nation (Bristol, CT)
Families with children ages 36 months and under are invited to the weekly Playful Learners Playgroup at Imagine Nation!
Participants receive half-price admission and may enjoy access to all museum studios.
Playful Learners Playgroup begins with gross motor free play in Imagine Nation's Kinetic Studio from 9:30-10:30 am. An age-appropriate staff-facilitated workshop is held at 10:30 am
Admission for Playful Learners Playgroup is $5.00 per person, Imagine Nation Members and children under one are FREE!
Check www.imaginenation.org/calendar for the full Playful Learners schedule.
Saturday, Jan 25 (10:30 AM-12 PM), Princess Tea Party with Snow Sisters (South Windsor, CT)
The sisters adventured into the unknown and are back with new stories, songs, games & more!
Each princess will receive a specail tiara, wand, snowflake cup & keepsake photo.
Apple slices, pizza & cupcake will be served. More info here.
Saturday, Jan 25 (11 AM-12:30 PM), Family Paint Time "Playful Penguin" (Southington, CT)
Bring your family in to participate in a fun and easy step-by-step session led by a talented instructor from Art Studio of Connecticut. You will be provided all of the supplies you'll need to create your work of art! UPGRADE YOUR CANVAS SIZE TO A 16X20 FOR JUST $10 MORE…BYOB studio, bring whatever you would like to eat or drink! Please arrive 5 mins early to grab a drink and find a seat. Instruction begins promptly at 11 AM. More info here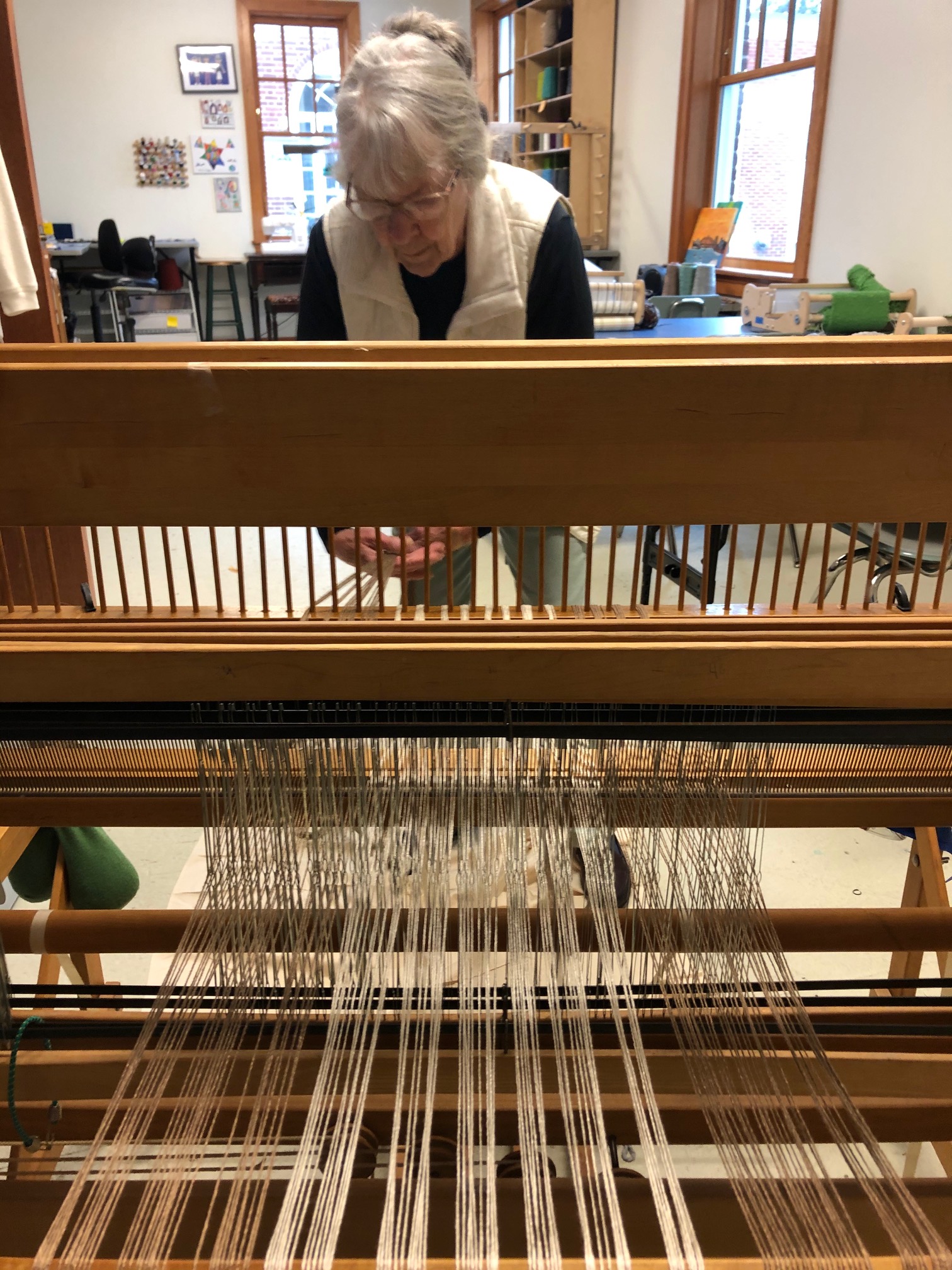 Saturday, Jan 25, 12 PM-3 PM : Free Whacky Weaving  (Southington, CT)
Free Wacky Weaving Southington Arts Center invites you to enjoy paper woven scrolls, a community interactive hands-on weaving project, and a table top small craft amigo locos project that is perfect for young people. The public is also invited to try their hand at the art of weaving on a cricket table loom. All Access artisans will be on hand demonstrating their technique and resident master weaver, Ulla Budde, will share her expertise with those interested in this ancient art. More info here
Saturday, Jan 25,(6 PM-7:30 PM) : Annual Snowball Dance (Hartford, CT)
Come join us for our Annual Snowball Dance! Enjoy music, snacks, and laughs while mingling with our NWMMS community!
More info here.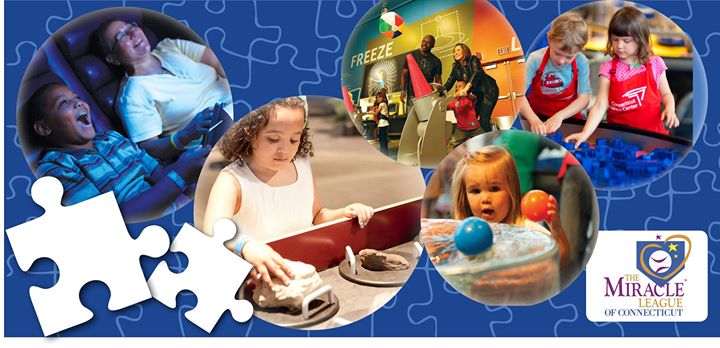 Sunday, Jan 26 (5 AM-12 PM), (Recurring Event) Sensory Friendly event at CT Science Center ( Hartford, CT)
The volume is lowered and the lights dimmed the lights for Sensory Friendly Event at Connecticut Science Center Hosted by Miracle League so you're child can enjoy an exciting day without the bustling loud sounds and bright flashes courtesy! Groups with special needs programs and families with children on the autism spectrum or with other developmental disabilities will enjoy tons of kids' activities, arts & crafts, and LIVE Gallery Science demonstrations. More info here.
Sunday, Jan 36 (10: 30 AM-11:30 PM), Toddler Time: Cutie the Penguin (Manchester, CT)
Everybody loves a cute little penguin! Come spend the morning with us painting, "cutie" with your cutie. Kids will get to paint a small penguin figurine, and also create another penguin themed craft to take home the same day. snack included. $24 per child (adult included). Preregistration required. More info here.