As the weather gets chilly, Connecticut offers a host of indoor entertainment for you and your family to take part in….and if you can brave the chill, there are some outdoor options too….take your pick!  Here is a roundup of all the activities for the weekend in CT:
Thursday-Monday Jan 16- Jan 20 (8 shows, Various times): Disney on Ice (Hartford, CT)
Your favorite Disney stories come to life at Disney On Ice Celebrate Memories January 16-20 Hartford CT! Sail along with Moana on her high-seas adventure and dance with Woody, Buzz and all the Toy Story friends. Feel inspired when love wins in Frozen and dreams come true for the Disney Princesses. Share the excitement and make new memories the whole family will treasure forever! Tickets start at $15! More info here.
Friday, Jan 17 (6:30 PM-8 PM), Free Planetarium Show, (New Britain, CT) 
Witness a simulation of the Collision of the Giants, i.e. the Milky Way and the Andromeda galaxies, on Friday, January 17th at 7 PM. The real event won't happen for another 4.5 billion years but it's always a good thing to be prepared! Show is an hour, with observing afterwards if skies are clear.
More info here
Friday Jan 17, 7 PM- 8:45 PM: DJ Skate Nights (Veteran Memorial Skating Rink, West Hartford, CT)
Go Ice skating for all ages at DJ Skate Nights with the hottest tunes playing!  Veterans Memorial Skating Rink is a friendly, clean, safe, and comfortable environment for everyone and currently offers the most public skating sessions in the area.
Rental skates available at an additional charge of $4.00. More info here
Sat Jan 18, (11 AM): Family Game Days (Mystic, CT)
Family Game Days returns every Saturday to Mystic aquarium. Explore all of your favorite exhibits and compete against family and friends with supersized games all day long! Free for Aquarium members or with admission.
More info here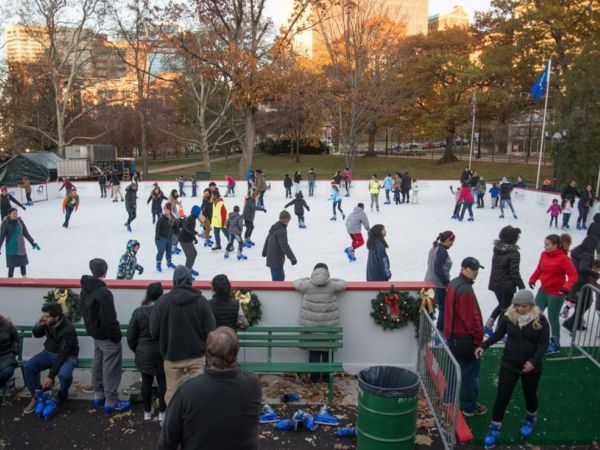 Winterfest Hartford (Bushnell Park, Hartford)
Winterfest Hartford returns to Bushnell Park for its 10th year of free ice skating, free skate rentals, free learn to skate classes and more.
The rink is open daily from 11 am – 8 pm, through January 20, 2020.
The rink may be closed for inclement weather; cancellations will be posted on social media and on winterfesthartford.com. The rink will be closed when there is a parking ban in effect for the city.
More Info here
Fridays, Jan 17-Aug 14, 9:30 AM-11 AM: Playful Learners Playgroup at Imagine Nation (Bristol, CT)
Families with children ages 36 months and under are invited to the weekly Playful Learners Playgroup at Imagine Nation!
Participants receive half-price admission and may enjoy access to all museum studios.
Playful Learners Playgroup begins with gross motor free play in Imagine Nation's Kinetic Studio from 9:30-10:30 am. An age-appropriate staff-facilitated workshop is held at 10:30 am
Admission for Playful Learners Playgroup is $5.00 per person, Imagine Nation Members and children under one are FREE!
Check www.imaginenation.org/calendar for the full Playful Learners schedule
Saturdays, Jan 11-Jan 18, 10 AM-11 AM (Recurring event): Learn to skate (Hartford, CT)
Want to learn how to skate this winter? Head to the Winterfest Hartford rink in Bushnell Park for Free Learn To Skate Every Saturday from Champions Skating Centers instructors. Lessons are open to future skaters of all ages, and the skates are free too.
Skating lessons will be held on Saturdays and will be offered every weekend through the close of Winterfest Hartford .
Arrive early to get your free skate rentals. All skaters must fill out a waiver before their lesson.
More info here
Saturday, Jan 18 (11 AM-12:30 PM), Family Paint Time "Pink Panda" (Southington, CT)
Bring your family in to participate in a fun and easy step-by-step session led by a talented instructor from Art Studio of Connecticut. You will be provided all of the supplies you'll need to create your work of art! UPGRADE YOUR CANVAS SIZE TO A 16X20 FOR JUST $10 MORE…BYOB studio, bring whatever you would like to eat or drink!
Please arrive 5 mins early to grab a drink and find a seat. Instruction begins promptly at 11 AM.
More info here
Saturday, Jan 18, 10 AM-11 AM : Winnie-The-Pooh Day (Bristol, CT)
Head over to Bristol Public Library on Saturday, January 18 at 10 Am to celebrate Winnie-the-Pooh's birthday with a special storytime! There will be crafts and activities all day. Open to all ages – no registration required. More info here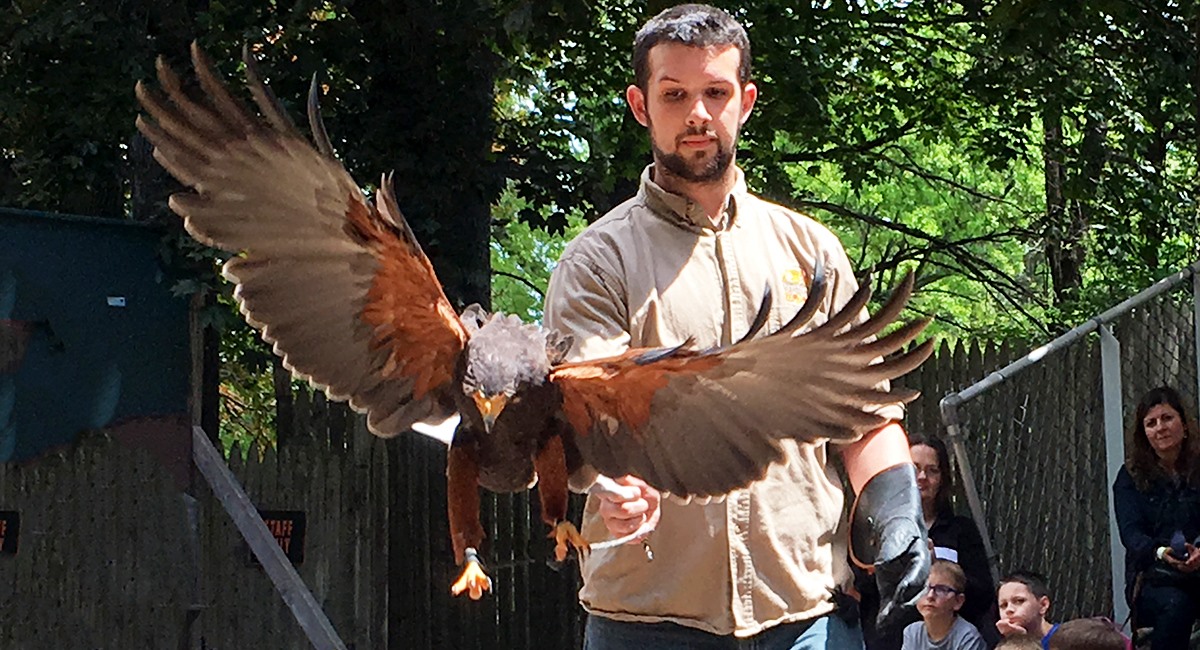 Saturday, Jan 18, 10 AM-3 PM : Open Cockpit and Animals in Flight (Windsor Locks, CT)
The New England Air Museum will hold its first 2020 Open Cockpit – Animals in Flight!  The Museum will be partnering with Beardsley Zoo and Old New-Gate Prison for a soaring good time!
With two educational sessions at 11:00 am and 1:00 pm, Beardsley Zoo Educators will bring science to life with their interactive aviary demonstrations. Old New-Gate Prison will be onsite with bat themed activities and educational information on how bats help our environment. These activities will end at 2:00 pm.
This event will also include; climb aboard experiences in historic aircraft; flight simulators; hands-on Build & Fly Themed Challenges, and much more!
More info here.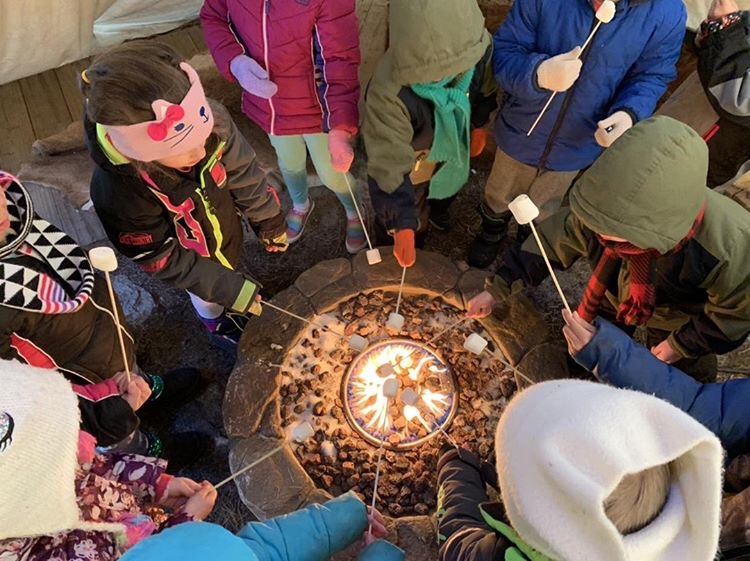 Saturday, Jan 18 (1:30 PM-4 PM), Family Hike and Campfire (New Haven, CT)
Enjoy a kid-friendly guided hike to Judge's Cave! Meet at Common Ground at 1:30 PM, with the hike leaving promptly at 1:45.This hike is about 30 minutes of flat and uphill hiking to get to Judge's Cave, going at a pace that is accessible to ages 6 and up (younger children welcome, and they may need some help from an adult. Trails are NOT stroller accessible). We will have time to play and explore before heading back to Common Ground (about 30 minutes to get back, flat and downhill).
More info here.
Sunday, Jan 19 (11 AM-1 PM),Kids Paint Day  (West Hartford, CT)
This canvas painting craft will have your little one painting, using stencils and arranging a lighting kit for their own space themed lighting bedroom decor. Such a fun and uplifting way to start off the new year for the children. This space themed event will allow the opportunity to create an illuminating bedroom decor with an empowering phrase to adorn their night sky image.
Registration will includes an 8 x 10 canvas, paint supplies, stencil options, and lighting kit
Light snack and waters will be provided. Feel free to bring along a lunch for you to enjoy!
More info here.
Sunday, Jan 19 (3 PM-4:30 PM), Kids Drop Off:Snow Globe Campus!  (Manchester, CT)
Use your Holiday gift cards for this fun drop off event. Our custom artist will be helping kids step by step to create a fun Winter snow globe design on a 10 x 10 canvas. Pre registration required.More info here.