Lot of fun activities happening around Hartford to visit with your family. So, here is a roundup of all the kid friendly activities for the weekend in Connecticut:
Friday, Jan 31 (6 PM-9 PM), Kids Glow in the Dark, (Canton, CT) 
Go to the Movie Night Kids Night Out, hosted by The Little Green Tambourine. Suggested ages 3-8 (drop off).
$15 per child ($5 for each additional sibling)
For an additional $10, drop your child off at 5:00 for pizza and a craft before the movie. More info here
Friday, Jan 31 (6:30 PM-7:15 PM), Cabin Fever PJ Party (Canton, CT) 
Does your little one like to move and groove?! Join Roaring Brook Nature Center for a fun evening of music, movement, & imagination! Music and activities provided by a certified "Music and Movement" Instructor and outdoor educator at the Nature Center. The event is geared for families with young children – Siblings are welcome, Children under one are free. Pre-registration required. More info here.
Friday Jan 31, 7 PM- 8:45 PM: DJ Skate Nights (Veteran Memorial Skating Rink, West Hartford, CT)
Go Ice skating for all ages at DJ Skate Nights with the hottest tunes playing!  Veterans Memorial Skating Rink is a friendly, clean, safe, and comfortable environment for everyone and currently offers the most public skating sessions in the area.
Rental skates available at an additional charge of $4.00. More info here
Fridays, Jan 31-Aug 14, 9:30 AM-11 AM: Playful Learners Playgroup at Imagine Nation (Bristol, CT)
Families with children ages 36 months and under are invited to the weekly Playful Learners Playgroup at Imagine Nation!
Participants receive half-price admission and may enjoy access to all museum studios.
Playful Learners Playgroup begins with gross motor free play in Imagine Nation's Kinetic Studio from 9:30-10:30 am. An age-appropriate staff-facilitated workshop is held at 10:30 am
Admission for Playful Learners Playgroup is $5.00 per person, Imagine Nation Members and children under one are FREE!
Check www.imaginenation.org/calendar for the full Playful Learners schedule.
Saturday, Feb 1 (10 AM-4 PM), Hogwarts Celebration of Science and Sorcery (Connecticut Science Center Hartford, CT)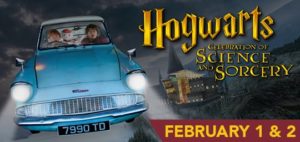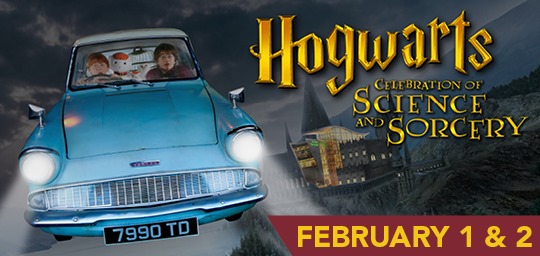 The Wizarding World created by the popular book and movie series is about to collide with the hands-on fun of the Connecticut Science Center for one magical weekend. At Hogwarts Celebration of Science and Sorcery you can brew your own potions, learn how to properly fight in Dumbledore's Army, take a scavenger hunt with Luna Lovegood, or get advice from Professor Dumbledore, and of course, visit the Sorting Hat to find out which house you belong to. All this and so much more comes to life at the Connecticut Science Centers Hogwarts Celebration of Science and Sorcery – you won't want to miss this!Most activities are included in the cost of General Admission or a Connecticut Science Center Membership. Add-on experiences are also available for an extra fee. More info here.
Saturday, Feb 1 (10 AM-3 PM), Winter Festival 2020 (Torrington, CT)
Reach Your Summit is proud to be a part of CT DEEP No Child Left Inside®, City of Torrington and CARE's Winter Festival! This event, at Burr Pond state Park, will include ice fishing, fish fry, bonfire, marshmallow roasting, snowshoeing, winter games and much more! For additional information and updates please visit the link provided here: https://www.ct.gov/ncli/site/default.asp More info here.
Saturday, Feb 1 (11 AM-12:30 PM), Family Paint Time "Owl Always Love You" (Southington, CT)
Bring your family in to participate in a fun and easy step-by-step session led by a talented instructor from Art Studio of Connecticut. You will be provided all of the supplies you'll need to create your work of art! UPGRADE YOUR CANVAS SIZE TO A 16X20 FOR JUST $10 MORE…BYOB studio, bring whatever you would like to eat or drink! Please arrive 5 mins early to grab a drink and find a seat. Instruction begins promptly at 11 AM. More info here
Saturday, Feb 1, (2 PM-3 PM): Around the World: Ghana (New Haven, CT)
Join the NHSO on a musical journey around the world and through music of various countries. The NHSO free Family Series introduces kids to the sounds and instruments of the orchestra.The next stop in this musical journey around the world is Ghana. Ghana is known for its unique drums and percussion instruments. John Wesley Dankwa will join NHSO percussion as they unite traditional orchestra percussion with the distinctive percussion of Ghana. More info here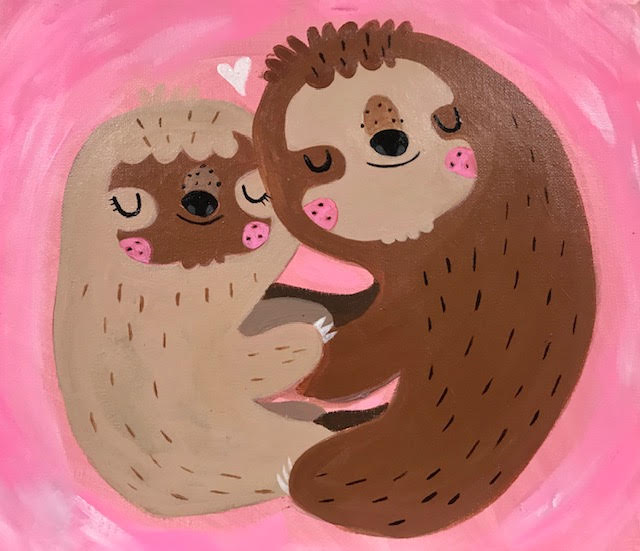 Sunday, Feb 2 (11:30 AM-1 PM), Valentine's Day Painting, (Shelton, CT)
During this class students will be guided step by step through an adorable Valentine's Day painting. You and your family can work together on one canvas or individually. Drop offs welcome. Purchase here.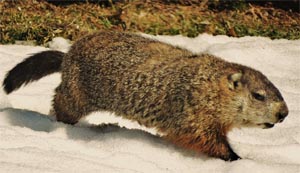 Sunday, Feb 2 (1:30 PM-3 PM), Groundhog Day Hike (Canton, CT): Groundhog Day Hike for families Sunday afternoon February 2 at Roaring Brook Nature Center in Canton!  Will the Groundhog see his shadow and what does it really mean? Take a guided walk through the forest to uncover the mysteries of wildlife habits in mid-winter. Take our groundhog day quiz. Make your predictions on when spring will really arrive. Cost: Members – $5 each / $18 family of four; Nonmembers – $7 each / $25 family of four. More info here.