One of our FAVORITE things to do while the kids are waiting to eat is to make some Thanksgiving Crafts. (It's also something we do all season long, actually.)
Some of our favorite crafts over the years: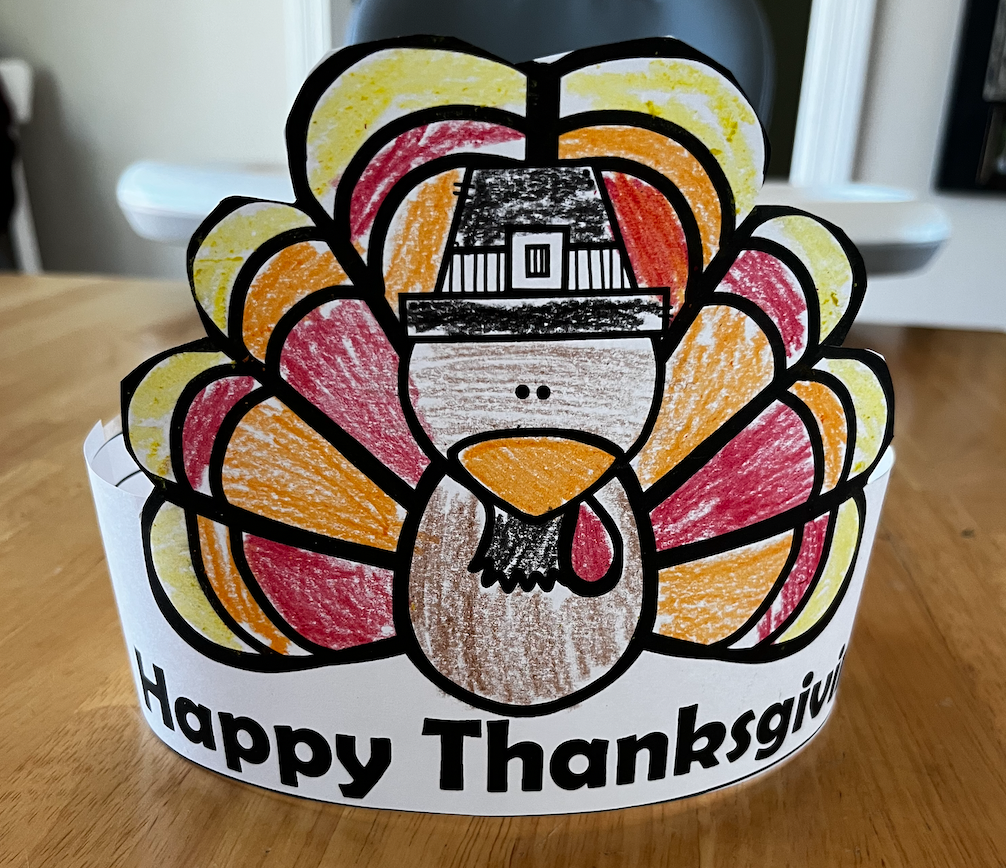 Turkey Hat:
This is SO CUTE and honestly took so little effort- and, as an added bonus, the kids absolutely loved wearing them. One of my favorite blogs for children's crafts is Preschool Play and Learn, and they absolutely BROUGHT IT with this craft- check it out!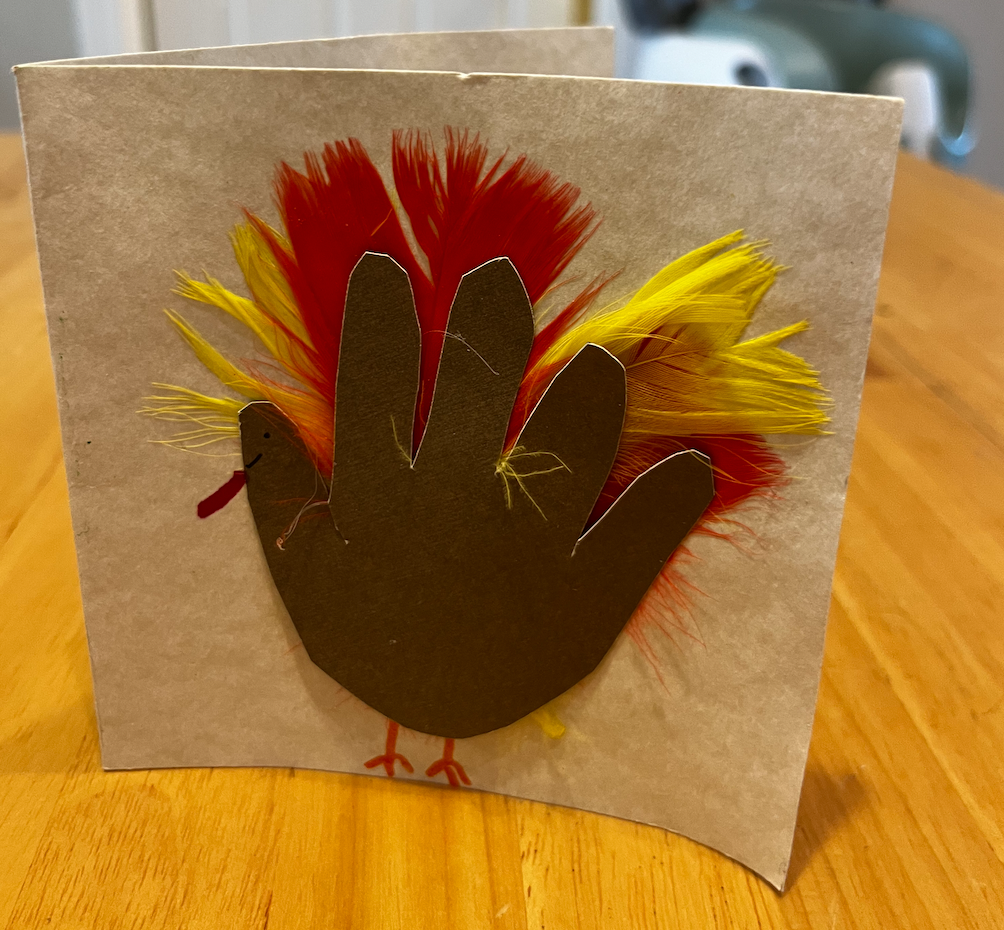 Thanksgiving Handprint Card
I have a thing for handprint art. Send me a baby handprint and I turn to mush.  My toddler helped me make these cards to send to relatives that were far away- and they were pretty easy too! Here's hoping it gets to Great-Grandma before Thanksgiving.
Thankful Turkeys
This one comes to us from The Best Ideas for Kids. These toilet paper roll turkeys are so sweet. We do a similar craft where our kids make a giant turkey on the wall, but this is so much simpler and easy to display!
Thankful Rolls
This is one of my FAVORITE family traditions- it's fun, low key, and super cute! We use Pillsbury Crescent Rolls, but The Girl Who Ate Everything has a tutorial that looks delicious. You have everyone write what they're thankful for on a piece of paper, then wrap it in tinfoil and bake it in a roll. Pass them around and use them as a conversation starter when dinner gets going!
Round Ups of Cute Crafts:
 Good Housekeeping has a ton of ideas–  I especially like the balloons!
Pioneer Woman Offers 75+ Crafts– I really want to try out the turkey lollipops this year!
Happiness is Handmade has some cute ideas- the turkey snack bag is my favorite!
Don't feel like making the crafts at home?
For the next 3 weekends, Home Depot and Lowe's are both offering DIY Crafts for Kids- and they are totally free! Many CT Libraries are also offering free craft activities- Visit the Kidtivity.com calendar to learn more.
Got a craft or a tradition that you'd love to share? Drop us a comment below!