Buena Vista Camp

Fun and age-appropriate activities including ice skating, swimming, outdoor sports, games, arts & crafts.
Microsoft YouthSpark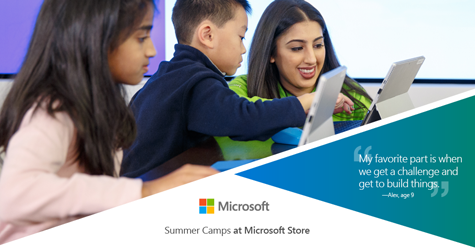 Learn to code and use cool tools directly with Microsoft experts! This camp is free but registration appreciated.
CT Science Center

Each camp week's theme helps develop science concepts, guiding campers to greater understanding of science material and its application to the real world. Kids can explore a different science theme at each camp!