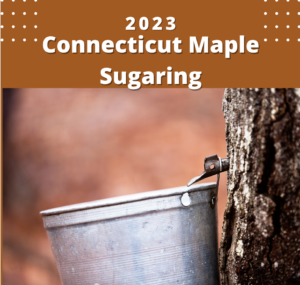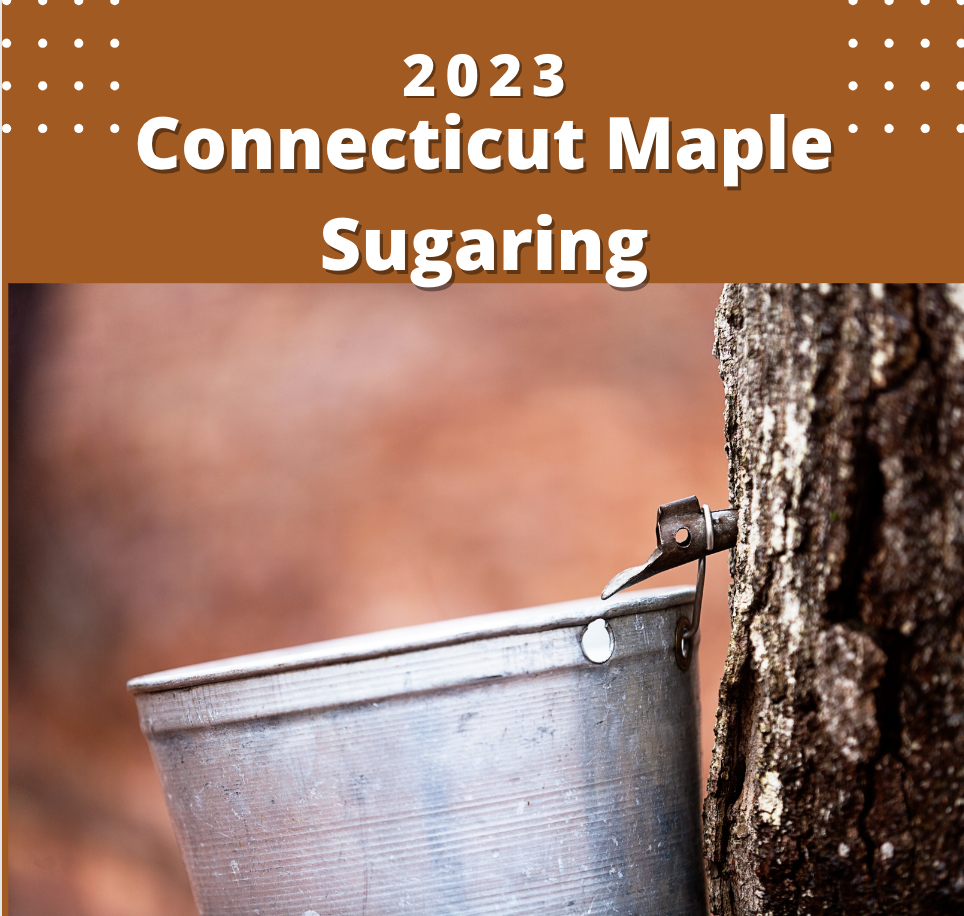 A Connecticut tradition, maple sugaring is a fun (and often free!) family activity.  Delight in the New England tradition of making maple syrup, discover how to identify sugar maples, use an old fashioned drill to tap them, insert the spiles, hang the buckets, and watch the sap drip into metal pails. Sample sugar on snow, maple sugar candy and other maple products at these fun events:
Saturdays, February 25 & March 4 & 11 and Sundays, February 26 & March 5 & 12: Demonstrations at Flanders Nature Center & Land Trust: Reserve your time to visit the Sugar House as staff and volunteers demonstrate turning sap into syrup with an entertaining mix of science, stories and humor. The entire family will be fascinated by the maple sugar-making process. There is a $3 per person donation suggested, which supports Flanders future maple sugar programming.
February 25: Beekley Community Library's Maple Sugaring demonstration.
February 26, March 5 & 12: Maple Sugar Fest Sundays at Stamford Museum & Nature Center open at 10 a.m. with added attractions, enhanced programming, and fun seasonal offerings, including traditional favorites like maple syrup treats and tree tapping demonstrations!
February 26: Maple Day at the Stanley-Whitman House in Farmington for a visit back to colonial times when you can tap, boil, and bake cookies over the open hearth.
February 26 & March 4: Maple Sugaring and Pancake Breakfast Party at Lyman Orchards
March 4: Great Brook Sugar House 2023 Maple Festival: visit the beautiful sugar house and take guided tours through the historical time periods of syruping and learn about the entire process
March 4: Maple Syrup Open House at Ambler Farm: Come experience a New England tradition: turning sap into syrup! Kids and families will have an opportunity to tap a tree, take the maple syrup taste test, learn about Native American, colonial, and modern methods of making syrup and, of course, taste Ambler Farm's very own maple syrup over vanilla ice cream. Bottles of Ambler Farm Maple Syrup and Merchandise will be available for sale.
March 11 is The Institute for American Indian Studies in Washington's annual sap demonstration with explanation of its importance to Native Americans along with kids activities.
March 12: Maple Sugaring in Your Own Backyard at Roaring Brook Nature Center in Canton: an annual demonstration that teaches you how to make maple syrup the easy way. We'll cover the entire process from identifying the tree to the best part – tasting the final product.
March 18-19 is Hebron's 35th Annual Maple Festival. The 35th Annual Hebron Maple Festival is a two day event celebrating one of our great agricultural traditions…maple syrup production. The highlight of the event is the touring of active maple sugaring houses in the area. Join us on the Hebron Green for fun: maple flavored food items, arts and crafts, quilt show, demonstrations, games and our loved by all tractor parade.
March 18-19  is Connecticut's annual Maple Weekend!  The goal for this event is to bring families together and provide noncommercial, inexpensive – it's FREE! -enjoyment during a quiet time of year. Although Connecticut is the third smallest state in the nation they are one of the nation's leaders in producing 100% Pure Maple Syrup (move over Vermont!).  Maple sap comes from what is referred to as the Sugarbush and the sap is cooked in what is called the Sugarhouse. It takes approximately forty gallons of sap to make one gallon of syrup. Find out more facts and get involved with local sugar makers by contacting the local maple syrup association at http://www.ctmaple.org.
March 19 Maple Sugar Madness in South Glastonbury at the Welles-Shipman-Ward House offers demonstrations of maple tree tapping and making syrup and sample pancakes made in the Colonial hearth.
March 25 is the Friends of Northwest Park in Windsor's annual pancake breakfast: park volunteers have been busy taking the sweet sap from the sugar maples of Northwest Park and making it into the sweet syrup that will be featured on pancakes. After breakfast, visitors can enjoy a visit to the sugar house to see how syrup is made, visit the nature center, tobacco museum, and animal barn or take a leisurely walk on some of the park's trails.
Places to Tour By Appointment:
Lamothe's Sugar House in Burlington open Saturdays & Sundays afternoons, from 1-4PM. Tours typically last 30 minutes. Please contact us for larger groups: https://lamothesugarhouse.com/book-a-tour/
Visit the Woodbury Sugar Shed Saturdays and Sundays through March 22 1:00pm to 5:00pm (Free)  Samples of freshly drawn maple syrup are available, and larger sizes are available for purchase.
Or visit The Great Brook Sugar House in New Milford run by the Youth Agency and its teen volunteers.  Just look for the steam floating up from the sugar house and stop in and watch it operating during February and March.