Last night my family and I got to go see a sneak peak of the new Holiday Lights Spectacular at the Hartford healthcare amphitheater in Bridgeport. As we waited in the line to drive through the amphitheater, my kids made up their own song naming all the color of lights as they flashed and changed from inside the walls of the amphitheater.
When we finally entered, and drove through the first tunnel of lights, my kids were bursting with excitement.
The beginning of the lights display took place on the outside of the amphitheater – where you would normally check in for tickets before entering the arena.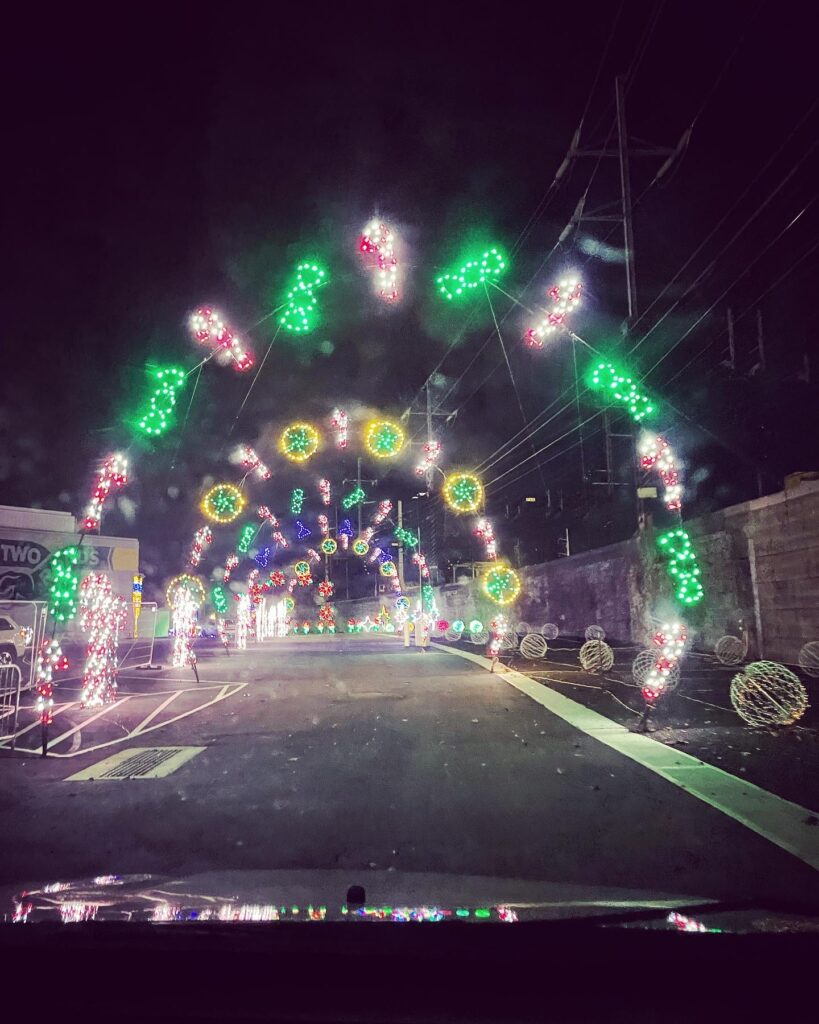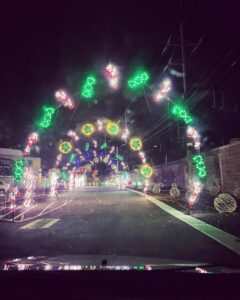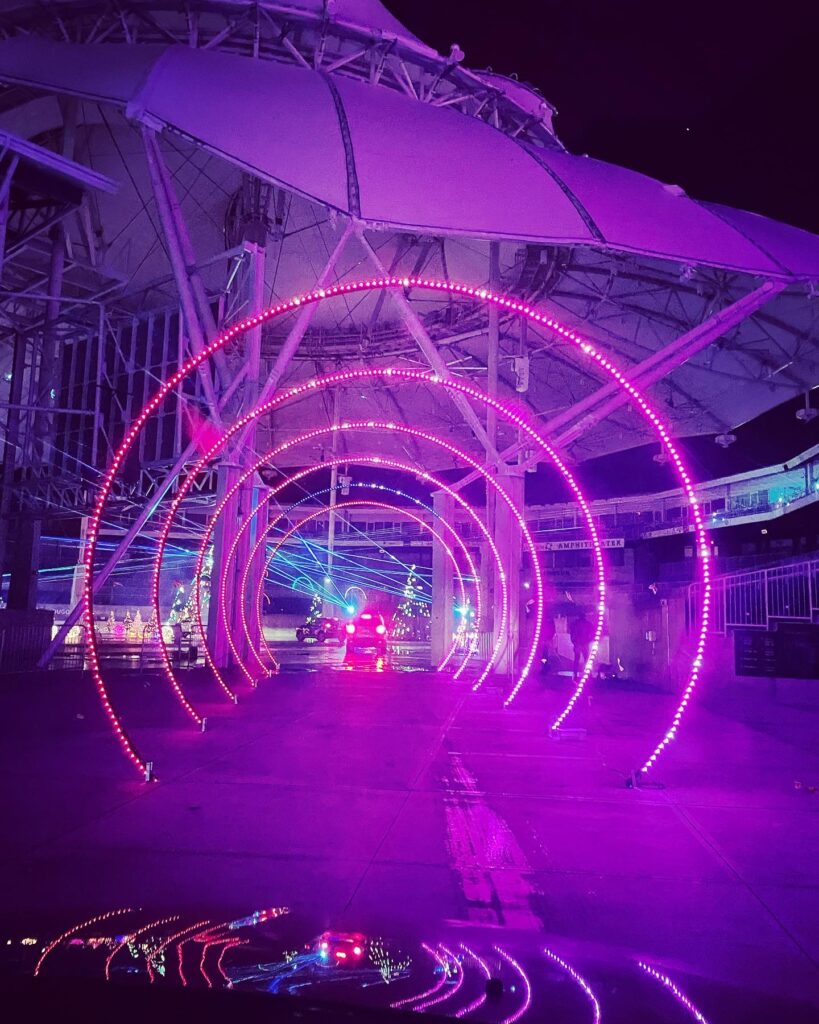 After driving around the exterior, we made it to the inside – where the games are usually played. Inside the base of the amphitheater, they had lights set to music – flashing Christmas trees, laser beams, and lights hanging above our heads – all flashing along to the beat of the songs.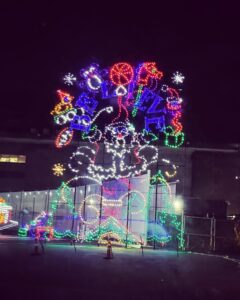 There were so many unique and beautiful light displays and multiple tunnels of lights to drive through. A cute addition to the lights display was a section dedicated to seaside Santa! We caught Santa water skiing and riding around on jet skis!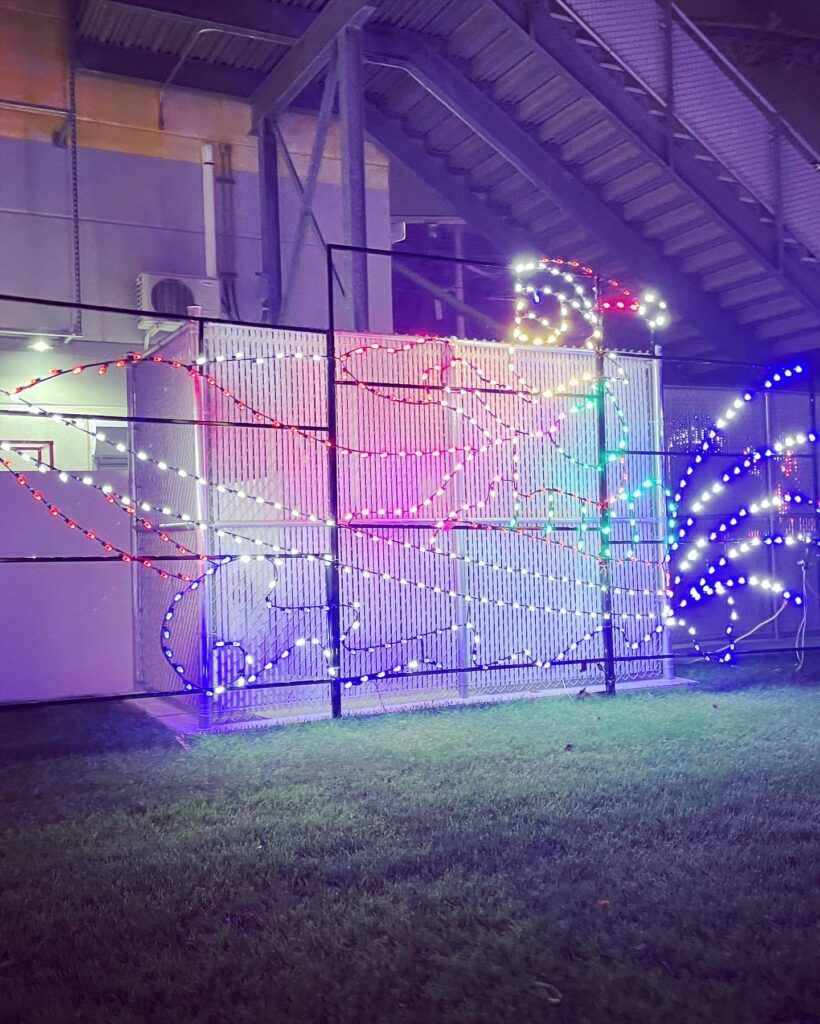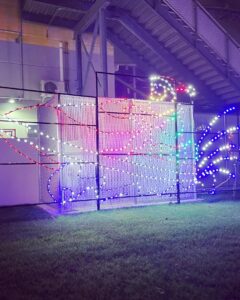 As you exit the arena, there are light displays honoring all the different holidays happening this time of year.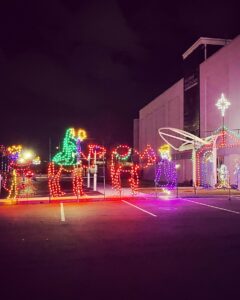 It was a great experience and we were happy to be there!
Tickets are still for sale – it is $40/car. Make it a day trip, and stop by Bridgeport early and have some dinner, see Santa at Bass Pro Shops and then head on over and drive through the amphitheater after sundown! 
Buy tickets for the Holiday Light Spectacular here