Wolf Pack Ninja Comes to Hartford CT
September 16

-

September 18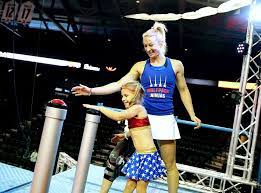 Wolf Pack Ninja Comes to Hartford CT!  Wolf Pack Ninja events are high-energy, interactive experiences in arenas throughout the country. Top Ninjas are invited to race head-to-head at a chance to win prize money. Local ninjas are given the opportunity to compete and make the top 16 brackets in each competition, allowing new ninjas to break through and test their skills. The best of the best show up to compete, giving fans a great opportunity to see a one-of-a-kind event.
At every event, kids have the opportunity to learn from the top ninjas, making the weekend a truly interactive experience for the entire family!
Bring a Group to Wolf Pack Ninjas:
Meet and Greets (occurring prior to the event on Sunday) – groups of at least 50
National Anthem Singer – groups of at least 25
Color Guard – groups of at least 25
High Five Tunnel – groups of at least 25
Kid's Class Timeslot buyout – groups of at least 10 for a discounted price of $125 per person
Special group pricing is available for the 2022 Wolf Pack Ninjas Tour! This discount is exclusive only to groups that have 10+ members. For more information on group tickets reach out to our Group Sales Department at (860) 548-2000 or click here to view the Group Sales order form. The deadline to order Group Tickets is Monday, September 12 by 5 PM!
Related Events