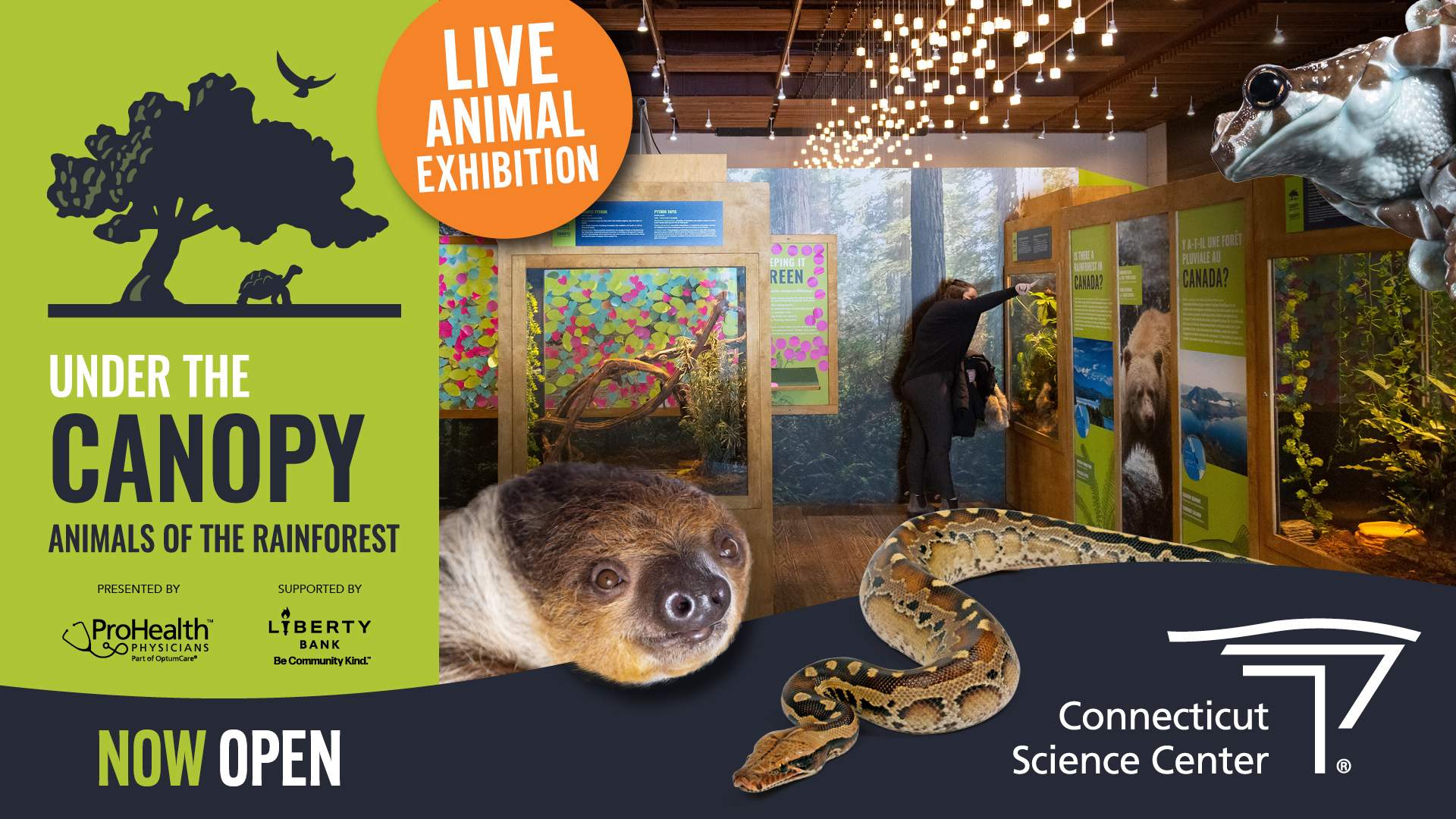 Come hang out with our resident two-toed sloth, Romeo, for a once-in-a-lifetime encounter at the Connecticut Science Center! You will create unforgettable memories as you and up to three friends will have the unique opportunity to meet Romeo up close. Each encounter session will last approximately 30 minutes as you learn about these remarkable creatures from our educational experts and then go inside Romeo's enclosure, where you can feed him (if he is hungry). And before you go, take all the photos and selfies you want to remember your experience and, of course, brag to all your friends!
Spots are limited and sell out quickly. All tickets must be reserved online in advance.
This experience is only for ages five (5) and up. A paying adult must accompany anyone under the age of 18.  Sorry, no exceptions.
Each session allows for up to four (4) guests. Your session may be with other paying guests. Unfortunately, we cannot guarantee a private session unless you purchase all four tickets.
For the safety of our animals and guests, we can't accommodate groups larger than four (4) persons at once. Larger groups would need to split up into multiple sessions.
While you will have a chance to feed Romeo, we cannot guarantee that he will be hungry or want to eat. Touching or holding the sloth is not part of the experience.
Please arrive at least 15 minutes before your experience time. Late arrivals may result in a missed experience with no refund.
All ticket sales are final and considered a donation to the Connecticut Science Center.
All participants must each have their own ticket for the experience.
The Sloth Encounter experience fee does not include museum admission.
The animals' well-being and your safety are always our top priorities. The animals are given a choice to participate. They do participate most of the time; however, we cannot force them if they choose not to participate. We reserve the right to immediately end the experience, without a refund, if any guest's behavior disrupts or jeopardizes the well-being or safety of our animals, staff, or other guests. We appreciate your understanding.