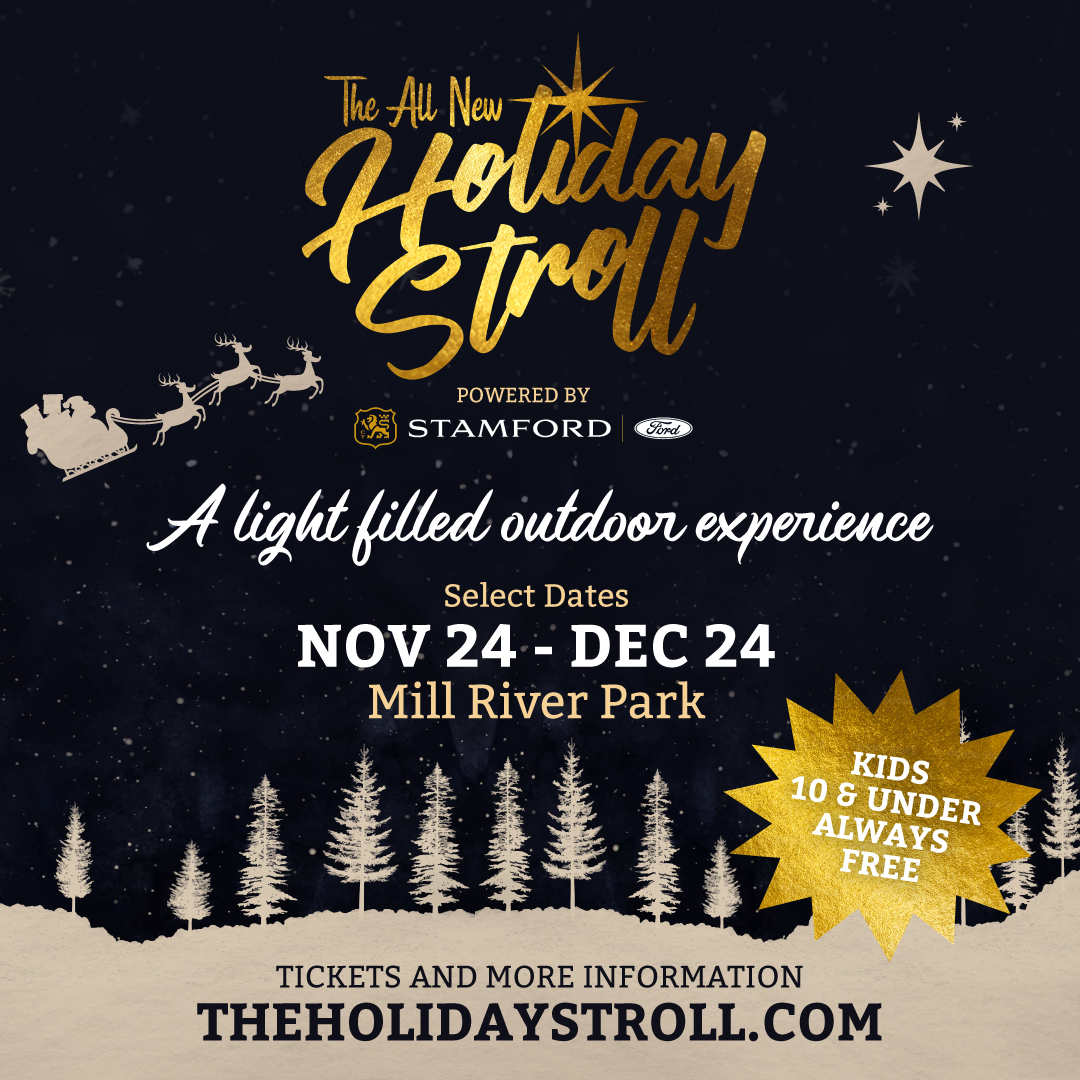 Get ready to immerse yourself in the magic of the holiday season as The Holiday Stroll, now powered by Stamford Ford, returns to Mill River Park for another year of joyous celebration. The beloved event, which captivated hearts and brought smiles to faces last year, is back with a revamped experience designed to make this holiday season unforgettable.
Event Details:
Location: Mill River Park, Downtown Stamford, CT
Dates: Black Friday, November 24 to Christmas Eve, December 24, 2023
Event Hours: Select dates from 4:30 pm to 7:30 pm
Admission: Kids under 10 enter for free, tickets for adults are $25.00, Tickets can be purchased at www.theholidaystroll.com
What to Expect
Prepare to be enchanted as you step into a world of wonder and whimsy at The Holiday Stroll powered by Stamford Ford. Our festive walk-through downtown Stamford's Mill River Park will transport you to a winter wonderland adorned with larger-than-life Christmas displays and breathtaking illuminations. Immerse yourself in the holiday spirit with the following highlights:
Monumental Christmas Displays: Be awe-inspired by a 30-foot Christmas tree adorned with hundreds of twinkling lights, all synchronized to your favorite holiday tunes. Marvel at monumental three-dimensional ornaments with gold interiors, a candy cane arch, and a 16-foot gingerbread house – perfect for those magical family photos.
Christmas Village: Warm up by the fire pits scattered around the Christmas tree and experience the thrill of Mill River Park's ice-skating rink (additional cost). Enjoy multiple food vendors and themed treats like cider doughnuts, and hot cocoa with marshmallows, making it a truly magical experience for all ages.