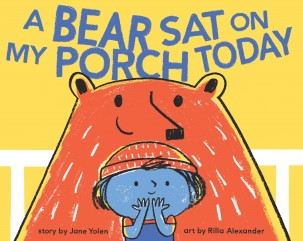 In A Bear Sat on My Porch Today, a bear is one of many critters who take over the porch in a hilarious cumulative yarn from author Jane Yolen. Chant along with the protagonist as her porch fills up with a bear, a squirrel, a skunk, a possum, a raccoon, a moose, and more! Yolen's fun text and charming illustrations by Rilla Alexander work together to convey a relatable story of reluctant hospitality—and the unexpected delight that can come from letting others onto your porch! Come join us as we celebrate Jane Yolen's 365th book of her career!
Book signing to follow program. Can't make it to the event? You may reserve signed books online or contact The Carle Bookshop at shop@carlemuseum.org.
Free with Museum admission.