Osborne Homestead Museum Reopens for 38th Season
June 4 @ 10:00 am

-

4:00 pm

Free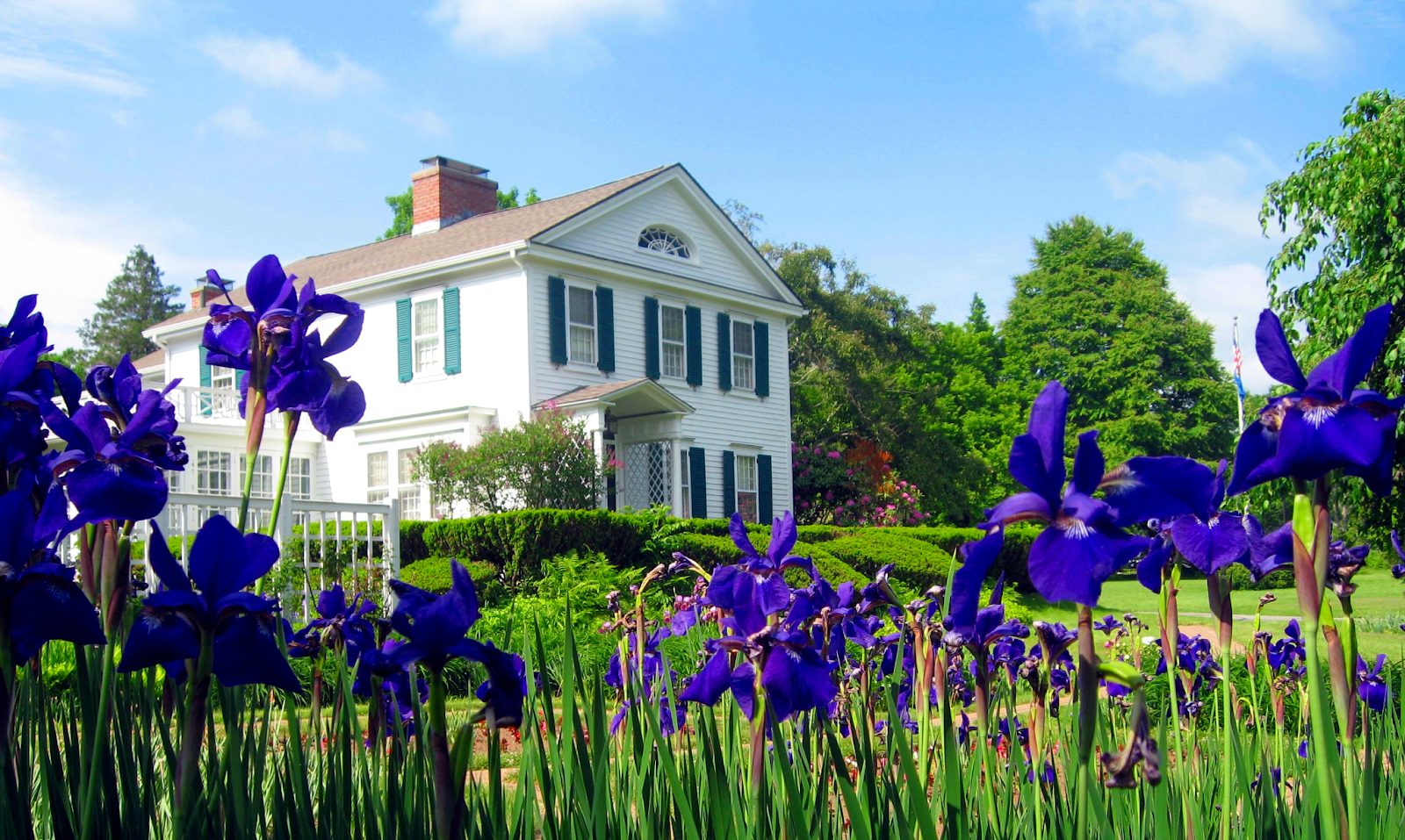 OSBORNE HOMESTEAD MUSEUM REOPENS FOR 38TH SEASON
The Osborne Homestead Museum in Derby will reopen for its 38th season on Saturday, May 7, 2022. Docent-led and self-guided tours will introduce guests to the remarkable life of Frances Osborne Kellogg and to her wonderful collection of antiques and fine art in this charming Colonial Revival house. For self-guided tours, guests can follow interpretative signs throughout the museum or download the free iziTRAVEL museum audio tour at https://izi.travel/browse/0dcf5a24-8bda-4d2f-9562-2e2a5f9c5662/en. Guest can also enjoy the Kellogg Estate grounds and listen to the free outdoor audio tour at https://izi.travel/browse/d420efca-2cc0-4b8a-9652-5a202b690c80/en. As the spring season unfolds enjoy the flowering trees, aromatic shrubs, and splendid flowers of the Kellogg Estate. Frances Osborne Kellogg had a tradition of supporting the arts and promoting conservation. This tradition continues with special events in June:
June 4 Connecticut Trails Day 9:00 a.m.—10:30 a.m.
Connecticut Forest & Park Association has been coordinating this special trails weekend since 1993, in order for visitors to experience the numerous trails around the state. Go on a fitness hike on the Red & Yellow Loop Trails at Osbornedale State Park and be a part of the largest trails day celebration in the nation!
June 11 Connecticut Open House Day 10:00 a.m. – 4:00 p.m.
Connecticut Office of Tourism is sponsoring the 18th annual Connecticut Open House Day, a statewide event designed to showcase Connecticut's history, art, and culture. The Osborne Homestead Museum is joining their effort by providing the popular architecture tour.
June 26 Connecticut's Historic Gardens Day 12 noon – 4:00 p.m.
Connecticut's Historic Gardens Day is a special state-wide celebration of Connecticut's stunning historic gardens. The Osborne Homestead Museum is one of fifteen members of the prestigious Connecticut's Historic Gardens whose different garden styles are honored on this day. The Museum will be providing museum and garden tours and a special presentation.
For more information on upcoming events, please visit the Osborne Homestead Museum & Kellogg Environmental Center's calendar of events page at: https://www.ct.gov/deep/calendar. Please note that during high heat days, the museum will be closed. To confirm its opening and closing schedule during extreme weather events, please contact the museum at (203) 734-2513 or DEEP.Kellogg@ct.gov. The Osborne Homestead Museum, a facility of the Department of Energy and Environmental Protection's State Parks & Public Outreach Division, is open for free docent-led and self-guided tours on Thursdays and Fridays from 10:00 a.m. to 3:00 p.m., Saturdays from 10:00 a.m. to 4:00 p.m., and Sundays from 12:00 p.m. to 4:00 p.m. It is located at 500 Hawthorne Avenue off Rte. 34 in Derby, CT.
Related Events