Orli Shaham's Bach Yard Playdates Episode 5 w/ Steven Mackey and The Westerlies
June 15, 2020 @ 11:00 am
Free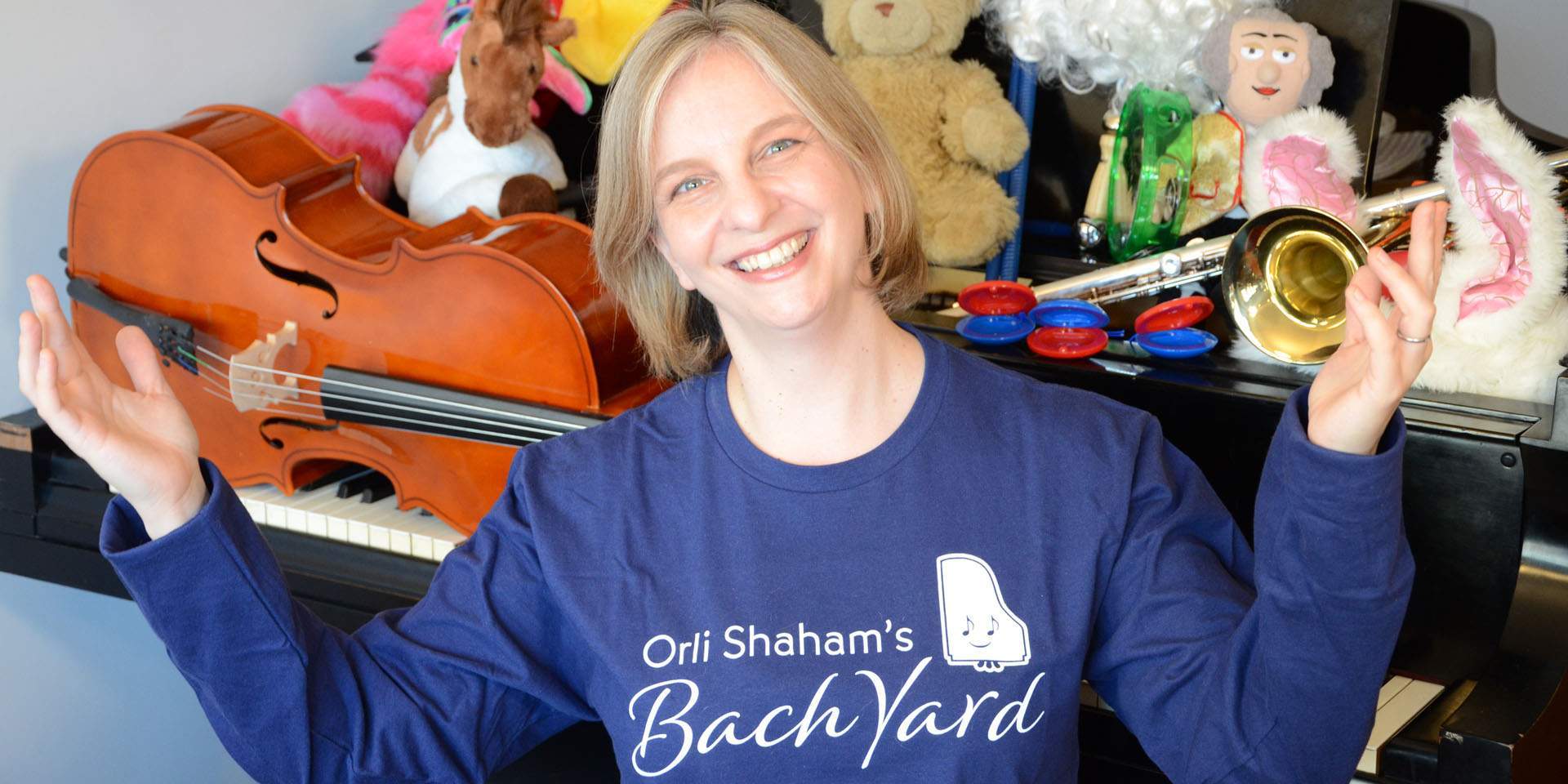 Orli Shaham's Bach Yard has developed a brand-new video series for children presented by Kaufman Music Center – introducing "Orli Shaham's Bach Yard Playdates Episode 5 w/ Steven Mackey and The Westerlies."
Playdates introduces musical concepts, instruments and the experience of concert-going to a global audience of children and their families, in weekly 10-minute episodes. A new episode premieres each Sunday at 11:00 am EDT, and each episode is archived for on-demand viewing. This week's episode features the ever-popular "Sneaky March" by Steven Mackey with NY-based brass quintet The Westerlies.
Season 1's ten fun episodes include "Dancing with Bach", "The Trout Family's New Friend", and "Curious Engine". Each episode features interactive music in which children can join in from home, storytimes, and musical selections designed to develop listening skills. Orli Shaham introduces each show, and is joined by professional guest musicians. This series is especially for children up to early elementary, but every member of the household – human or animal, stuffed, or not – will enjoy this fun and unique series.
Related Events