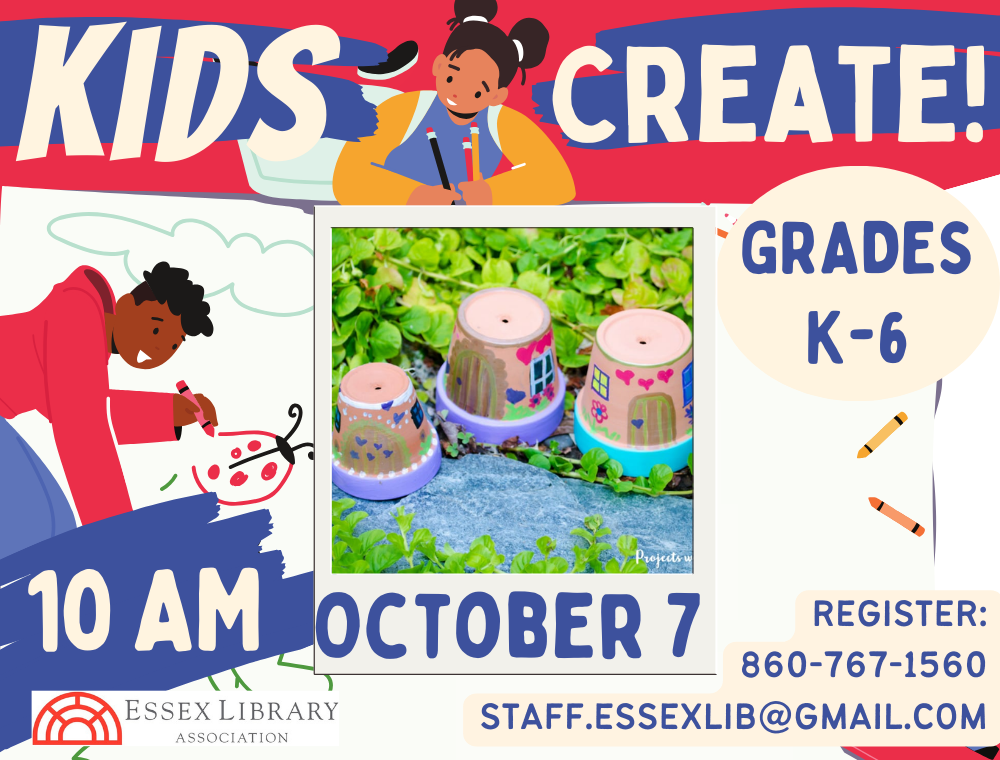 Get crafty with Essex Library's newest arts & crafts program for kids ages 5-12.
In this Kids Create: Fairy Houses session, children are invited use terracotta pots, paints, and other materials to decorate their own fairy house, a small structure for fairies and woodland creatures to live in.
These whimsical habitats are built by children, families, gardeners and nature lovers alike, and can bring a bit of magic and mystery to any family garden.
Essex Library programs are FREE and open to the public.
Program for kids in grades K-6.
Supplies are limited, register.
860-767-1560 / staff.essexlib@gmail.com