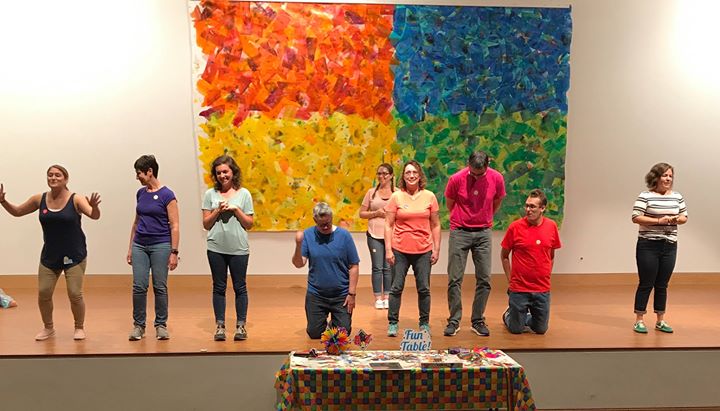 Founded in 2015, Happier Valley Comedy is the heart of improv comedy in Western Mass! Their Happier Family Comedy Show is all about letting creativity flourish in an accepting atmosphere. Each improv show is an hour-long, all new, and created on the spot based on audience members' suggestions and participation.
Geared for kids ages 5-12, you won't want to miss this program packed full of high energy and family-friendly funnies!
Tickets may be purchased in advance at the Museum Admissions Desk or by calling 413-559-6336.