Community Day: MLK Day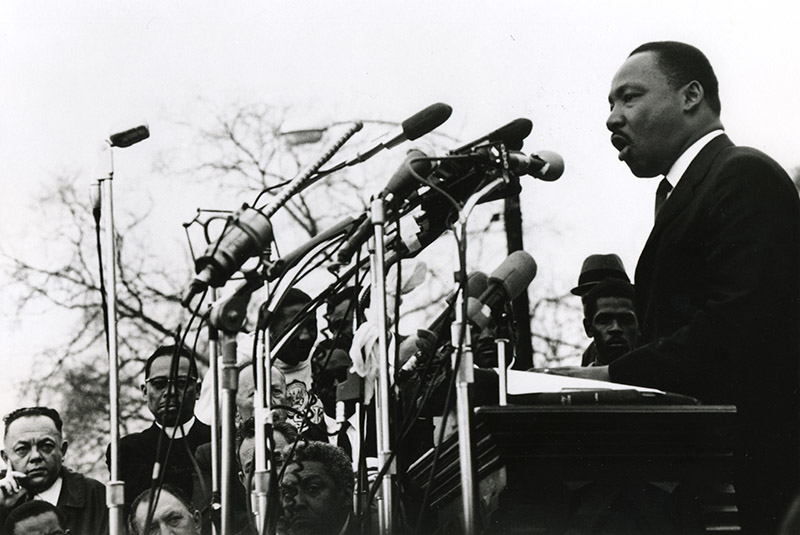 To honor Martin Luther King, Jr., the Museum will be open on a special Monday and offer free admission to all on Monday, January 21.
Adults, children, and families are all invited to visit the New Britain Museum of American Art and take part in a variety of insightful educational offerings, as we recognize this national day of Service. Join our knowledgeable docents for a Gallery Talk focusing on African-American artists Titus Kaphar and Radcliffe Bailey at 1 p.m.
At 2 p.m., visit the LeWitt Family Staircase for a performance of traditional spirituals by the Main Street Children's Choir. Afterward, guests are invited share their responses to the famous MLK quote, "Life's most persistent and urgent question is, 'What are you doing for others?'"
Drop in art activities all day, including the Art Carts! Catch recent MacArthur Fellow Titus Kaphar's TED Talk, Can Art Amend History, streaming all day.
Community Day is supported by the Community Chest of New Britain and Berlin
Related Events
POST YOUR EVENT ON OUR CALENDAR!
There is an advertising fee of $30 for public events that have admission. Free community activities and charitable fundraisers are on us!
Please purchase the listing via PayPal before proceeding.

THANK YOU FOR TRUSTING US TO
PROMOTE YOUR EVENT!
Questions:  advertising@kidtivity.com or call 860-378-7583