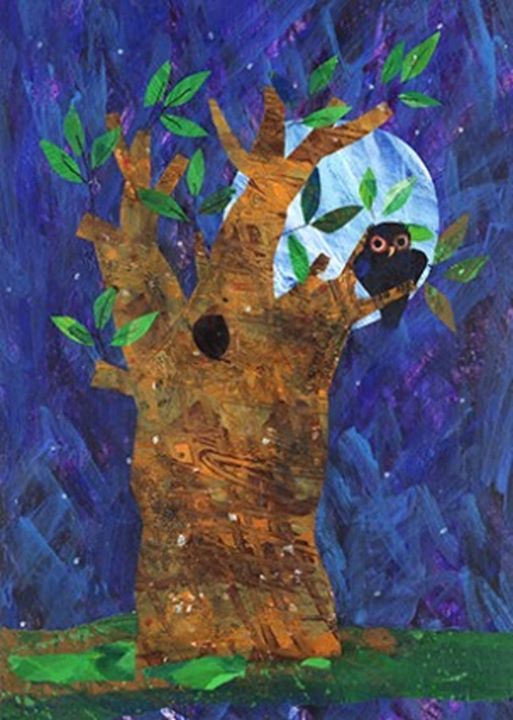 Exhibition on display from September 8, 2017 – March 18, 2018
Regular Museum Hours
Eric Carle is famous for his representations of cheerful suns and soulful moons. While he traditionally leaves his daytime skies the blank white of the paper, he evocatively paints his nighttime scenes in deep blues and indigos. Carle's visible brushwork is often sprinkled with twinkling stars, fireflies, and other creatures of the night. The moon–in all its phases–always displays a gentle face. "The calm moon is a source of comfort in the night," says Carle. This exhibition features original artwork from Papa, Please Get The Moon For Me, Dream Snow, and The Very Quiet Cricket, among others. Several pieces from Draw Me a Star are also included to mark the 25th anniversary of the book's publication.
This exhibition is made possible through the generous support of the Hsin-Yi Foundation.
Photo Credit: Eric Carle, Illustration for The Honey Bee and the Robber [Philomel Books]. Collection of Eric and Barbara Carle. © 1981 Eric Carle.