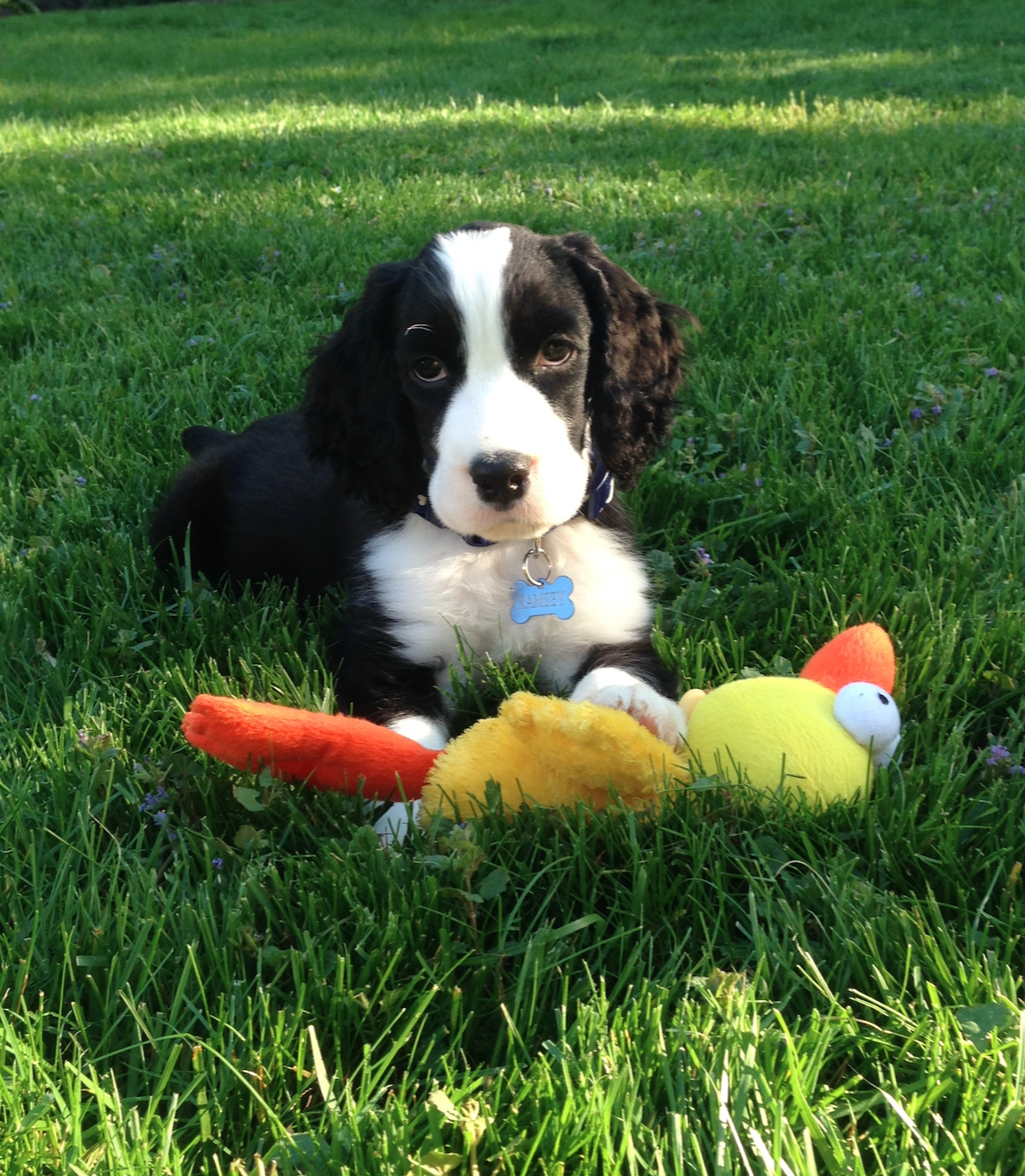 Connecticut is a surprisingly dog friendly state- if you know where to look!
We have tons of Dog Friendly Parks and Beaches (Just note that some beaches restrict dogs during bird nesting season).
There are also dog friendly museums (we're looking at you, Mystic Seaport!), places to eat (including some breweries that allow dogs INSIDE which is amazing for a cold day), and shops.
Basically, there is no shortage of fun places that you can bring your dog if you feel like heading out on an outing together.
Also, this list is in honor of Ramsey who crossed the Rainbow Bridge this week. He was a Very Good Boy. We miss you, Buddy.
Dog Friendly Fall Fairs and Festivals:
1. September-October: The Connecticut Renaissance Faire
2. September 9: CT Folk Festival
3. September 9: Annual Animal Blessing in Redding
4. September 16-17: 2023 Chester Dog Fair
5. September 24: Puttin' On The Dog
6. September 24: Bark in the Park in Bethel
7. September 30: Paws in the Park in South Windsor
8. October 8: Danbury's Pets in the Park
Dog Friendly Places to Eat:
10. Jealous Monk, Olde Mystik Village– Features a covered and heated outdoor patio where dogs are welcome. 
11. Abbotts Lobster in the Rough: Bring your doggo to get a Lobster Roll until they close for the season in October!
12. Lobster Landing, Clinton:  Bring your doggo to get a Lobster Roll until they close for the season in October!
13: Guilford Lobster Pound:  Bring your doggo to get a Lobster Roll until they close for the season in October!
14. The Place, Guilford: All seating is outdoors, so definitely go on a nice day! 
15. Alvarium Beer in New Britain: Both Beer and Coffee- and dogs are allowed INSIDE the tap room!
16. Lock City Brewing, Stamford: Dogs welcome both inside and out!
17. Milford Point Brewing: Kid and dog friendly!
18. Reverie Brewing, Newtown: Dogs allowed in the tap room. 
19. Beer'd Brewing Co, Stonington : Dogs aren't permitted in The Beer'd Garden, but they have created an area called the Dog Den where you can enjoy a beer with your furry friends. 
20: Lenny and Joe's, Madison: Dogs allowed in the outdoor area, which, let's face it, is everyone's favorite anyway. 
Dog Friendly Museums and Attractions:
21: Mystic Seaport Museum: One of the country's best places to visit is also dog friendly! Dogs are allowed in the 2 main museum areas and on the grounds. 
22: Florence Griswold Museum: Dogs allowed throughout the grounds, though they are not permitted in the art galleries. 
23: Weir Farm, National Park:  Did you know Connecticut has a National Park for Art? I did not either, but it does and it is also dog friendly.
24: Elizabeth Park, Hartford: Some of Connecticut's most beautiful gardens are free and fido friendly! 
25: Wickham Park, Manchester: Another wonderful outdoor garden to explore with your dog. Please note dogs are not allowed in the aviary or on the playground.
26. South Windsor Bark Park: This is one of the best dog parks in Connecticut – an area for big dogs and little dogs, plus some amazing walking trails.
27: Riverfront Park, Glastonbury: This large dog park offers a wide range of amenities for dogs of all sizes.
Dog Friendly Shopping Areas:
28: The Shops at Evergreen Walk, South Windsor: The Promenade Shops at Evergreen Walk is a dog-friendly shopping center. Customers may bring leashed, well-behaved dogs to the common areas of the shopping center and shop with dogs in participating stores. Dog-friendly stores will have a decal on their door.
29: Olde Mystik Village: Stroll the beautiful lanes and enjoy shopping in distinctive buildings designed to represent a New England Village in 1720. Visit more than 40 quaint shops that feature unique items from around the world. Leashed dogs are welcome to accompany you.
30: Coventry Farmers Market (And most farmer's markets, TBH): Most Farmers Markets around the state are Dog Friendly- including the state's largest! Bring your pup to sample cheese and lots of tasty treats.
What are we missing? Let me know in the comments below.
Also, dog policies can change at any time. Please check before heading out.